What started out as a regular stroll through her barn led Indiana woman Alicia Jones to an unbelievable discovery.
While rummaging through her family barn, Jones discovered a pair of unusual kittens that were unlike any she had seen before. The kittens' black splotches and hairless feet quickly stood out. After taking the stray kitties to the Animal Rescue Fund, cat expert Angela Sexton confirmed that they certainly weren't your run-of-the-mill house cats.
Still, she couldn't nail down a definitive answer to what they were. Sexton then decided to transfer the cats to the Exotic Feline Rescue Center.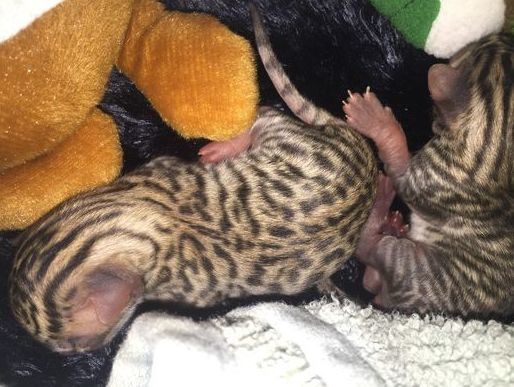 Joe Taft, director of the rescue center, confirmed that the kittens were born prematurely.
Examinations are still underway, but Taft suspects that the cats are from the Bengal or Savannah cat families.