Finding thoughtful, meaningful gifts for techie people can be pretty tough. While always appreciated on the receiving end, there's something cold about handing someone a box full of gadgets. That's why what Redditor pinky_chi just made for his girlfriend is so clever.
Because he has a background in bio-physics, this smart guy managed to make his favorite girl a totally customized digital clock and iPhone dock using a few simple components.
1. To start, he found a thin piece of wood and made a template for the clock face on some blank paper. After the template was lined up, he drilled small holes into the wood. These holes would later house the lights.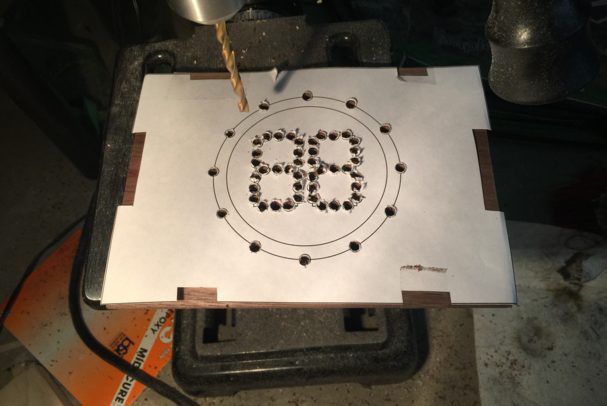 2. After that, he glued that piece of wood to a few others to form a hollow box with an open back. He held the pieces together with braces as the glue dried.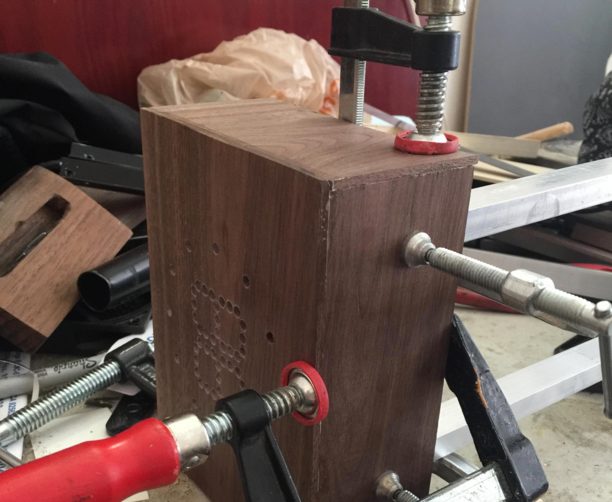 3. He added the lights into the drilled holes after that.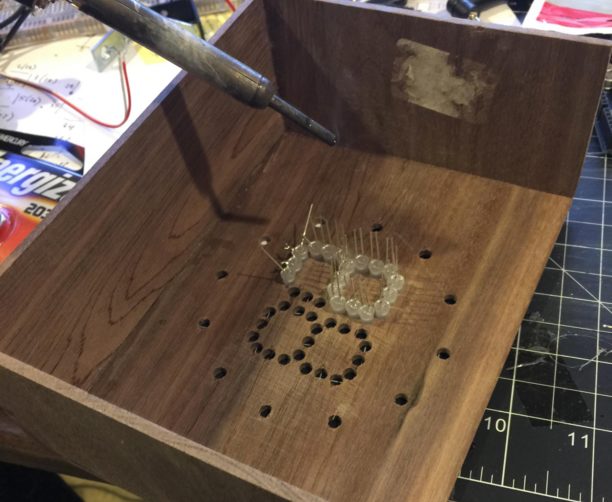 4. Soldering the negative ends of the wires was the most time-consuming step of all.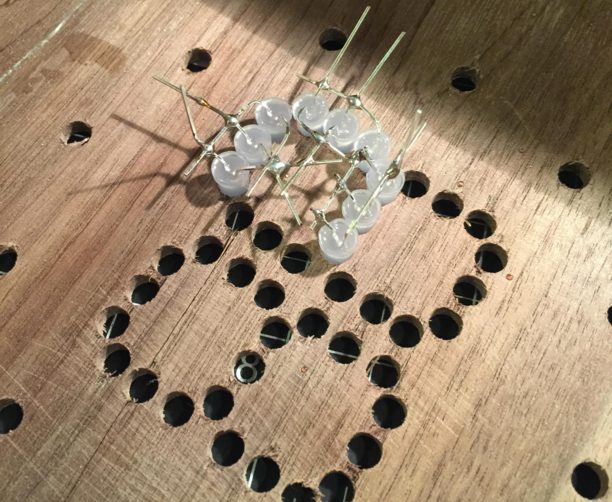 5. He then hooked the LEDs up to an arduino programming unit. This unit is what changes the numeric lighting on the clock face.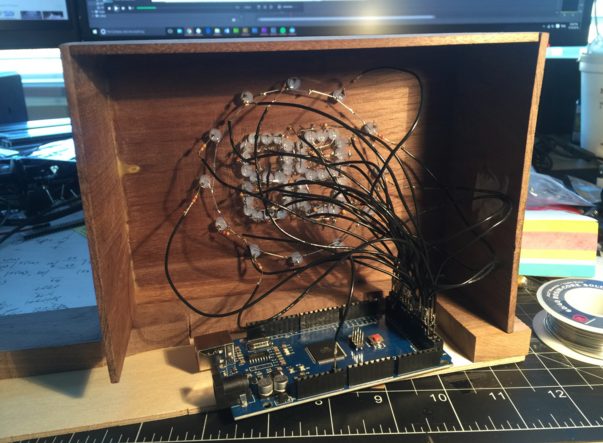 6. This is where pinky_chi's programming background came in. Using the arduino unit, he programmed the circle of lights to represent hours, and the numbers in the middle to represent minutes.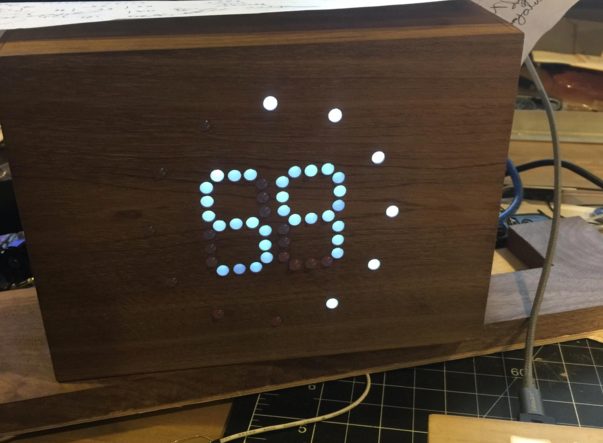 The finished product is pretty cool, isn't it? He paired the clock with an iPhone dock that he'd constructed beforehand.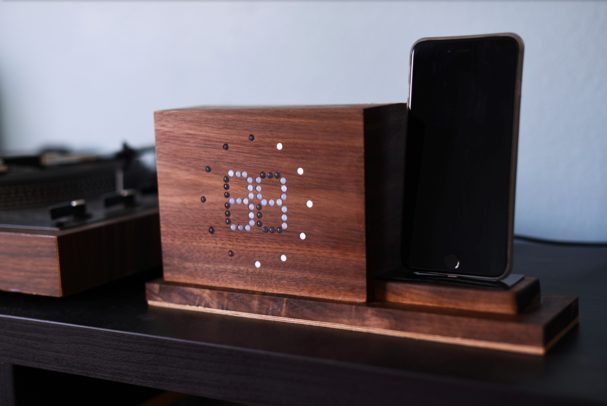 (source: Reddit)
It's pretty incredible to see the lengths to which people will go to show the ones they love how much they care. Our only concern is that he won't be able to top this next time. Judging by these skills, however, we won't be totally shocked if he's built her a rocket ship by the time Valentine's Day rolls around.