Being in a long distance relationship can be tough…
But, sometimes, people find a way to make it really, really adorable.
Alex and Emma, also known as Travel Beans, met while they were in Thailand in 2012. They were each on their own solo travel adventures, but after meeting, they began traveling together.
So when Alex was far away from his girlfriend, she found a way to bring them together. It all started with a simple set of instructions…
"Just before going to bed my (long distance) girlfriend called me to say she had hidden an envelope and that I should open it."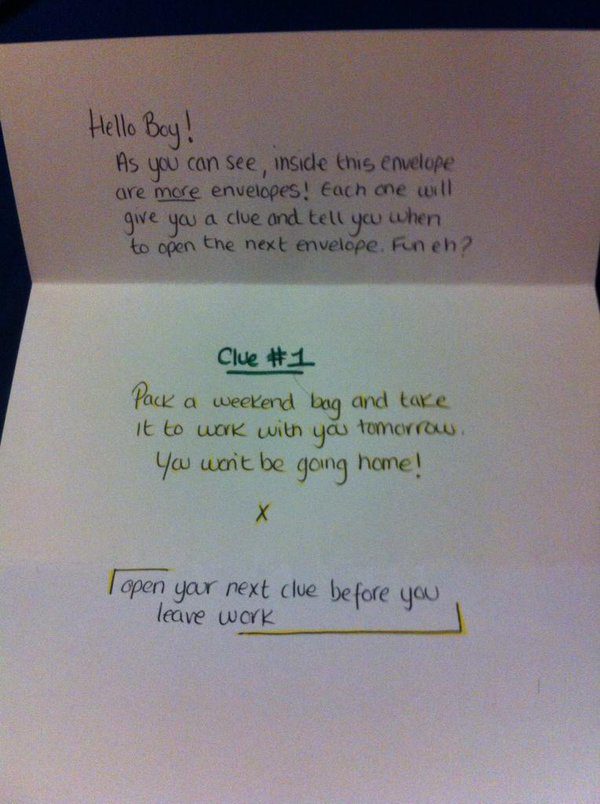 "I patiently waited all day at work to find out the next step. I had to drive to the closet train station and continue my quest."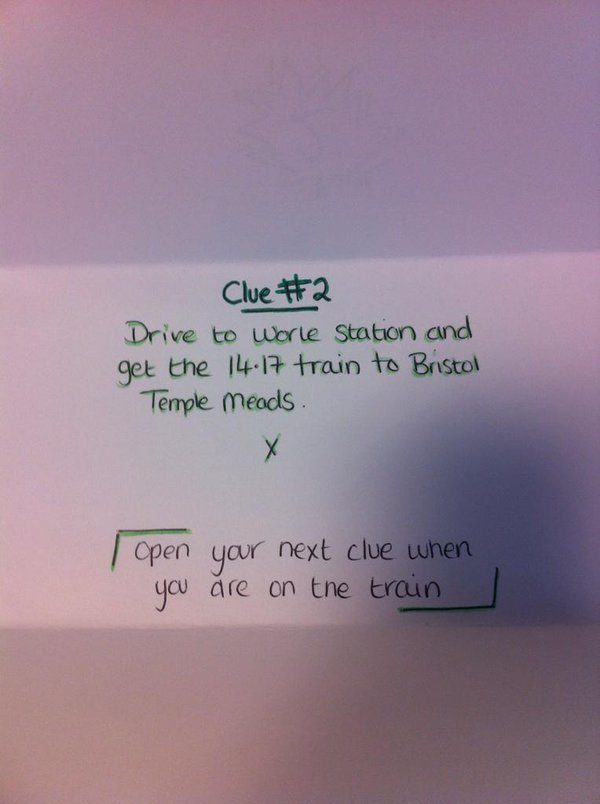 "Naturally I get on the cider and find myself on the way to the airport."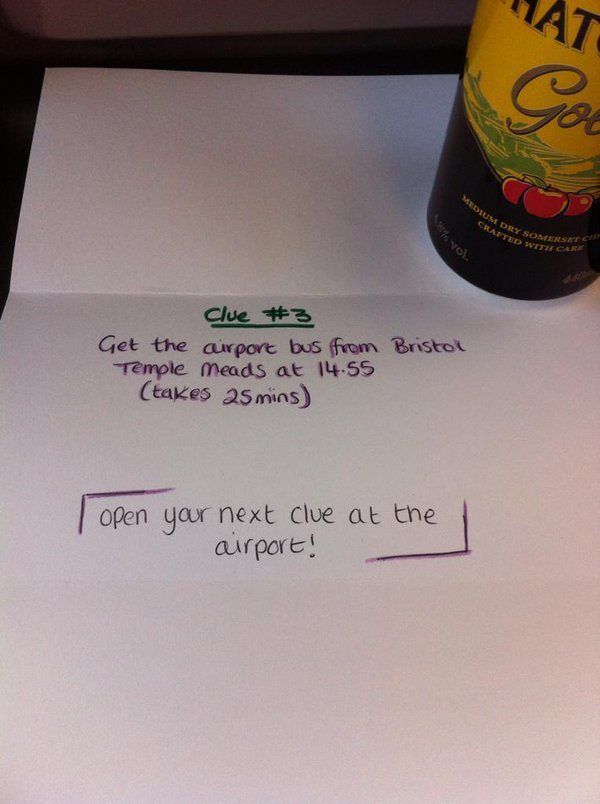 "All is revealed, I am flying to Ireland for the first time."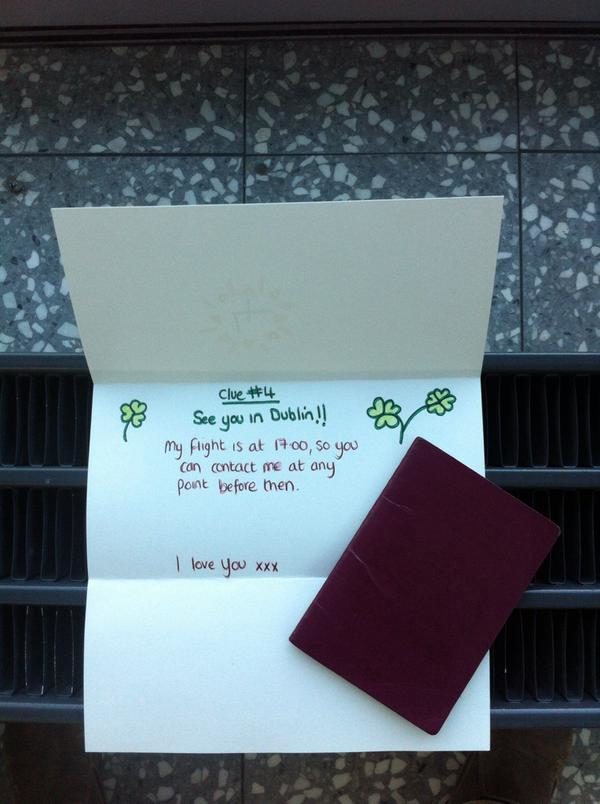 "We are reunited in Ireland 3 hours after leaving work. What a girl!"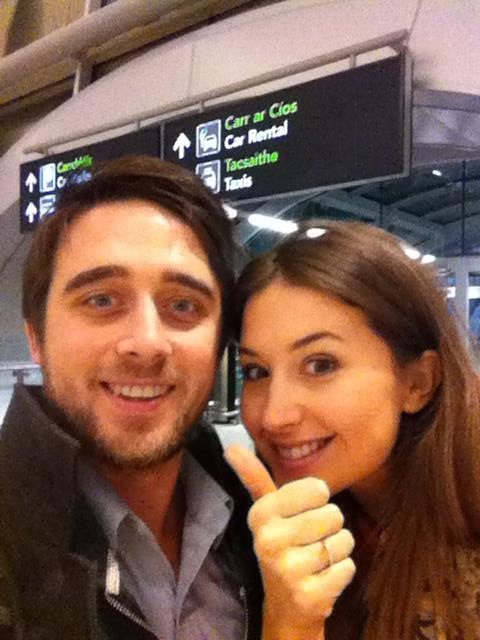 It's almost unfair how adorable these two are. Hopefully, they had fun in Ireland! You can see more of their awesome adventures on their travel website, TravelBeans.co.uk.