It's not unusual for a mail carrier to come face-to-face with a dog or two along their daily route.
But while most people try to confront the dog in an attempt to gain trust with the animal, one Colorado mailman waits for the animals to come to him before doing something he might soon regret.
Jeff Kramer's technique appears to be working out in his favor, especially for his special bond with an aging black Labrador named Tashi. On the first day on his route, Kramer and Tashi instantly hit it off, and now the two greet each other every day.
But as time went on, Kramer quickly noticed that as Tashi continued to age, it became increasingly harder for the pooch to make it up and down his family's porch steps.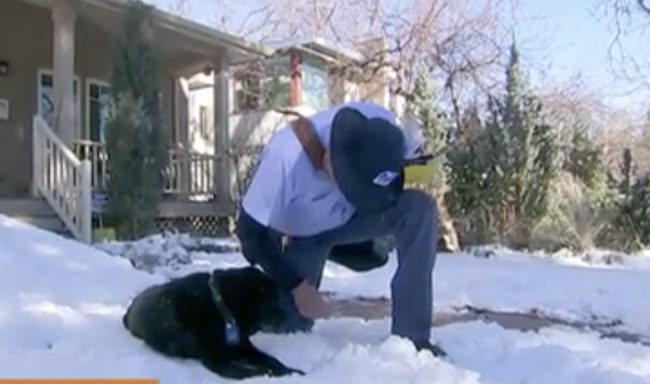 Tashi's owners would have to carry the pup up and down the steps to greet the mailman.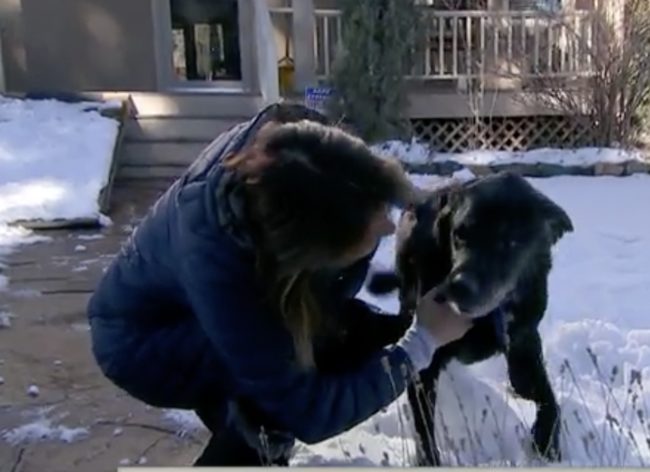 Bringing back memories of his own dog that had died of old age, Kramer knew he had to do something to help make Tashi's life a bit more manageable.