Listen. I love Christmas. I love the food, the lights, the family time, and the presents. There's one thing about the holiday season, however, that strikes fear into my heart, and that's the thought of dragging a tree into my tiny city apartment and vacuuming up needles 57 times a day.
But because I have trouble thinking outside the box, I never really considered the idea that you could make Christmas trees out of just about anything. If you want to join me in avoiding those evergreen headaches this year, check out some awesome alternatives that you can make at home! These are pretty self-explanatory, but you can follow the links in each heading for more details.
1. Hang little treats on this adorable advent tree.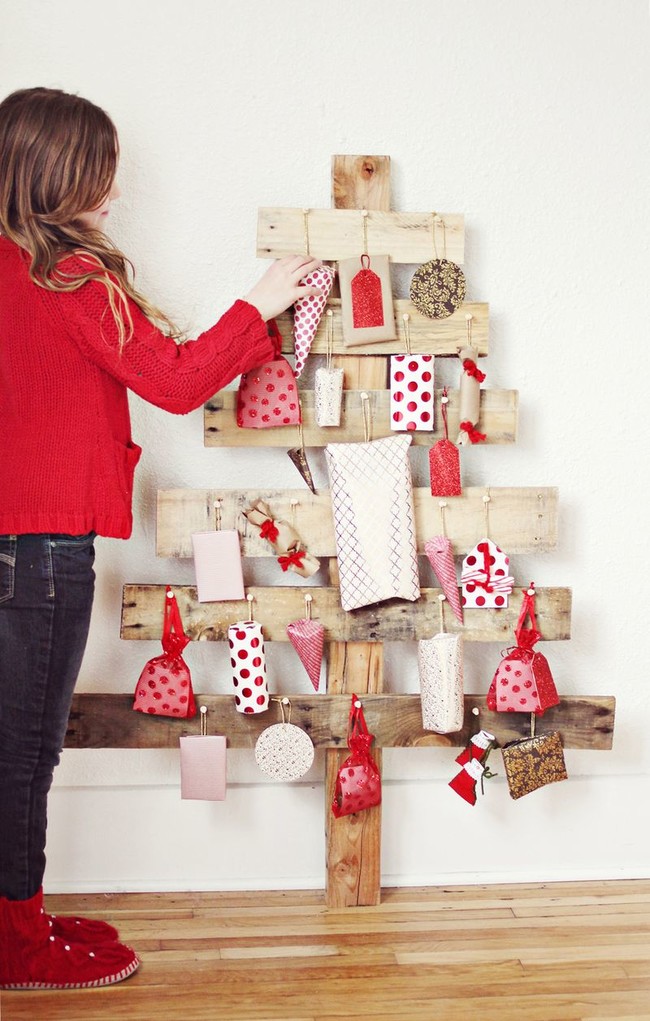 2. This simple chalkboard tree is elegant, and you can give it a different look every day!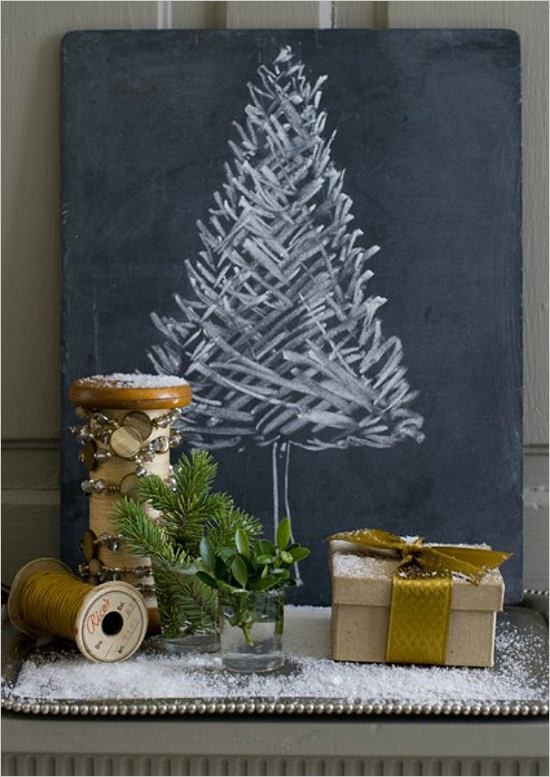 3. Have a wooden pallet sitting around? Grab a paintbrush and get to work.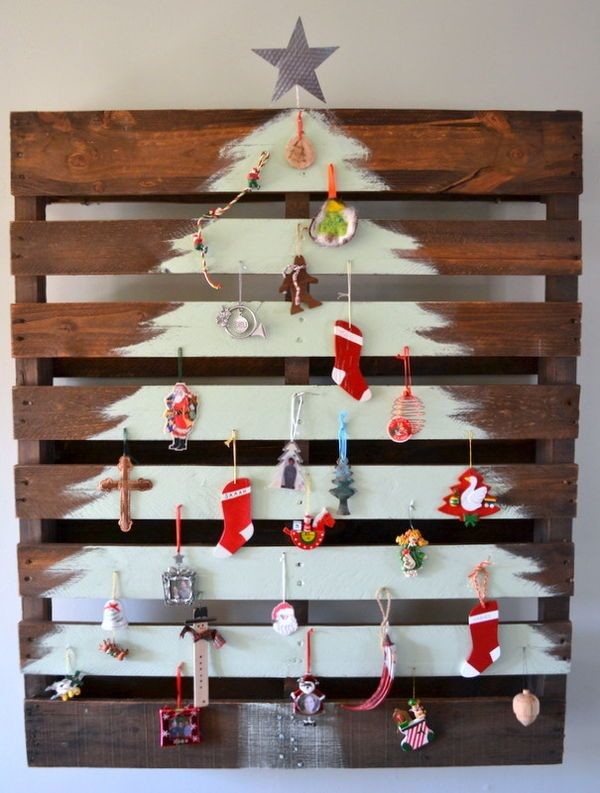 4. If you're not content with a simple coat of paint, cut your pallet into the shape of a tree.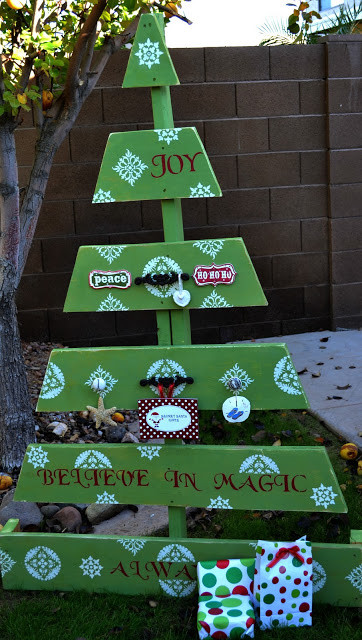 5. If you're a baker, this tree made out of paper baking cups is the perfect holiday addition.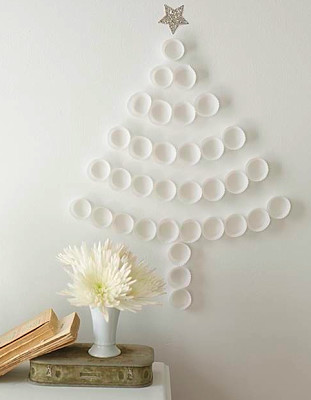 6. Wine lovers rejoice! You can do something cute with all those corks you rack up between now and the new year.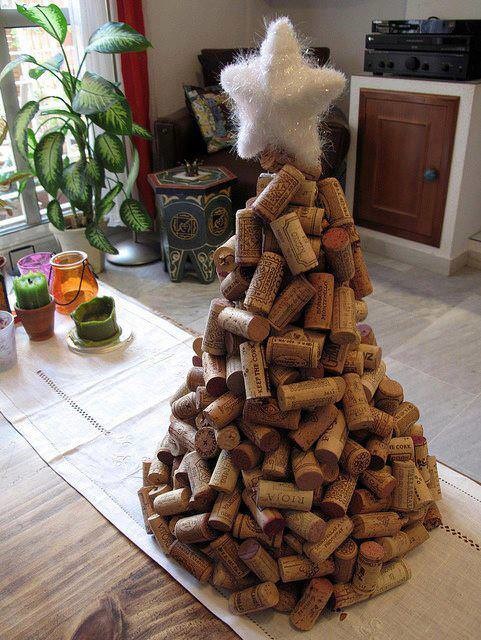 7. If you're a beach lover trapped in a wintry abyss, make yourself one of these adorable driftwood trees.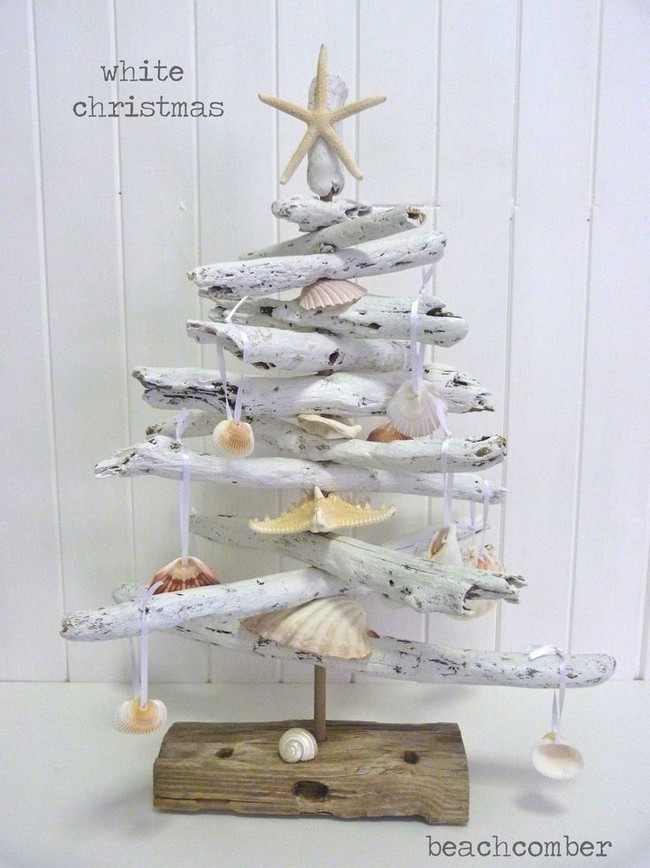 8. If knitting is your jam, check out this yarn tree project. Make a cone-shaped base from poster paper and hot-glue those babies until you can't anymore.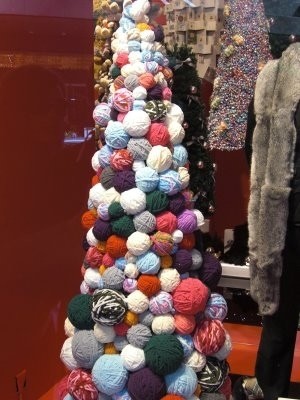 9. With a string of lights, some ornaments, and an A-frame ladder, you can make the coolest anti-tree ever.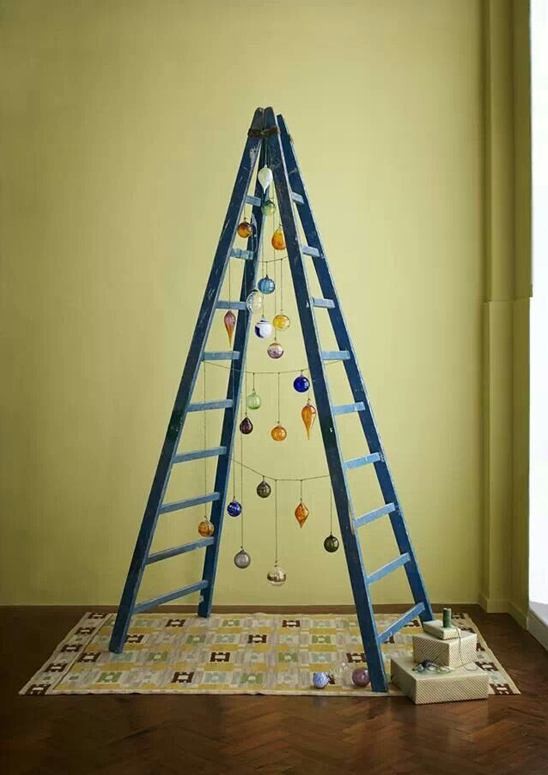 10. If you're a lifelong nerd like me, this is the tree for you.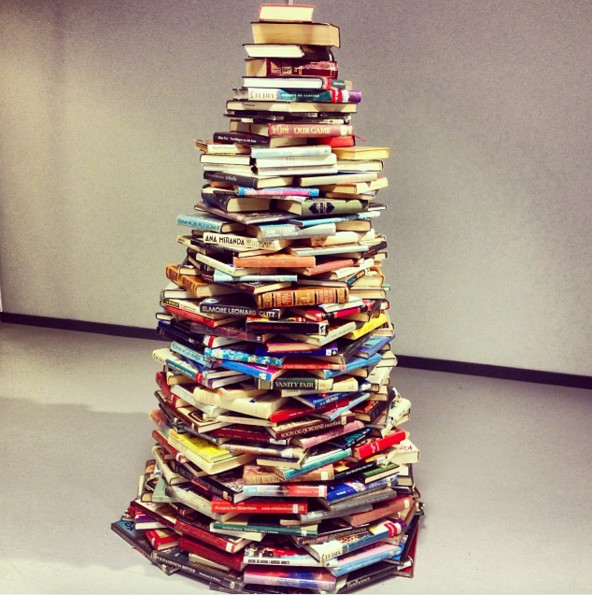 11. Have one string of lights and absolutely zero motivation? Check this little guy out.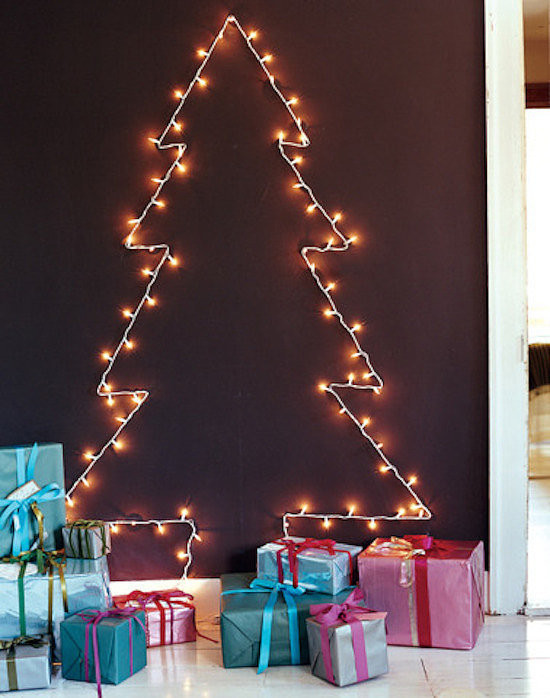 12. Make your tree into something fashionable with all those statement necklaces you can't stop buying.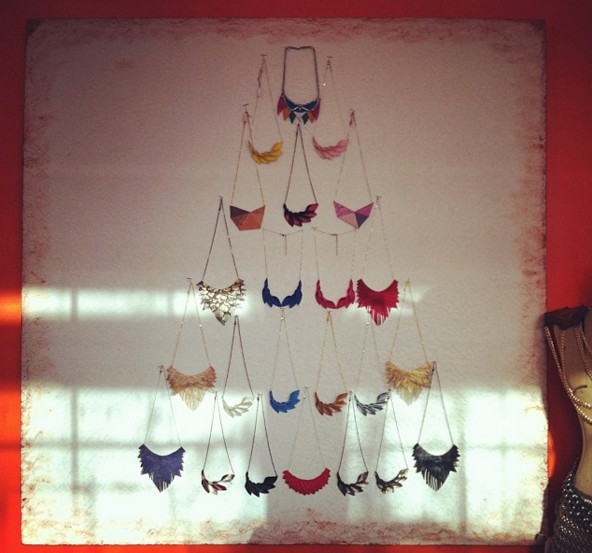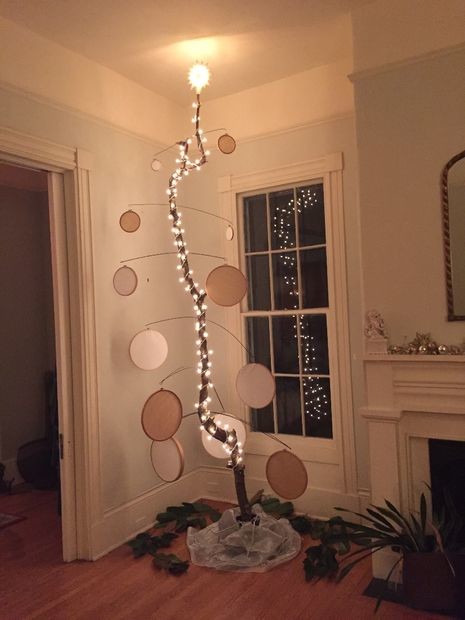 14. Going for a chic vibe? Gather up a branch, some coordinated ornaments, and a glass jar to seriously bring the glamour.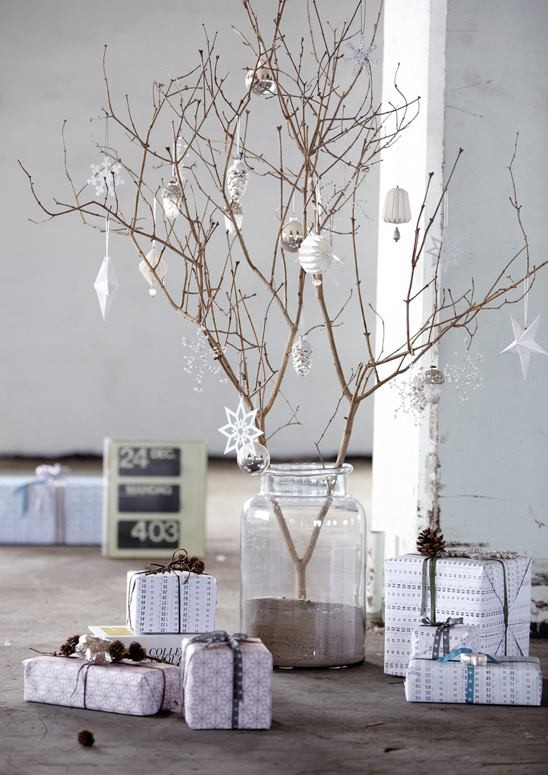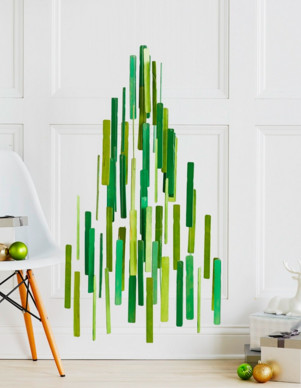 16. Who knew that scrap wood could look so cute?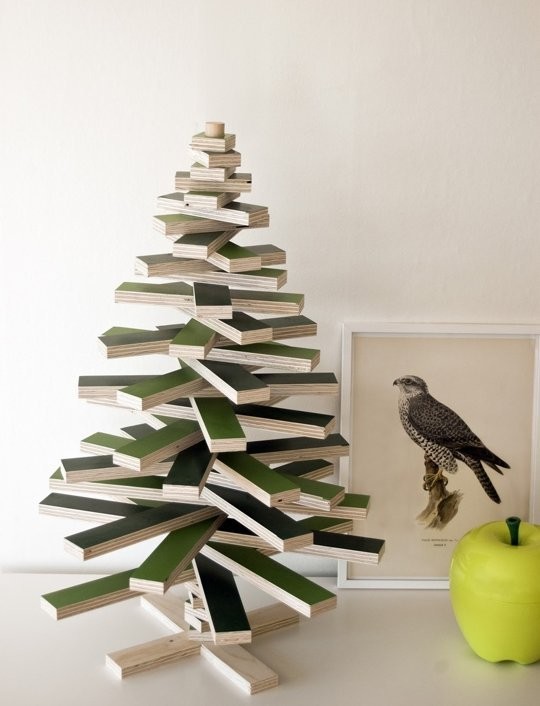 17. This hanging tree is probably the coolest of all.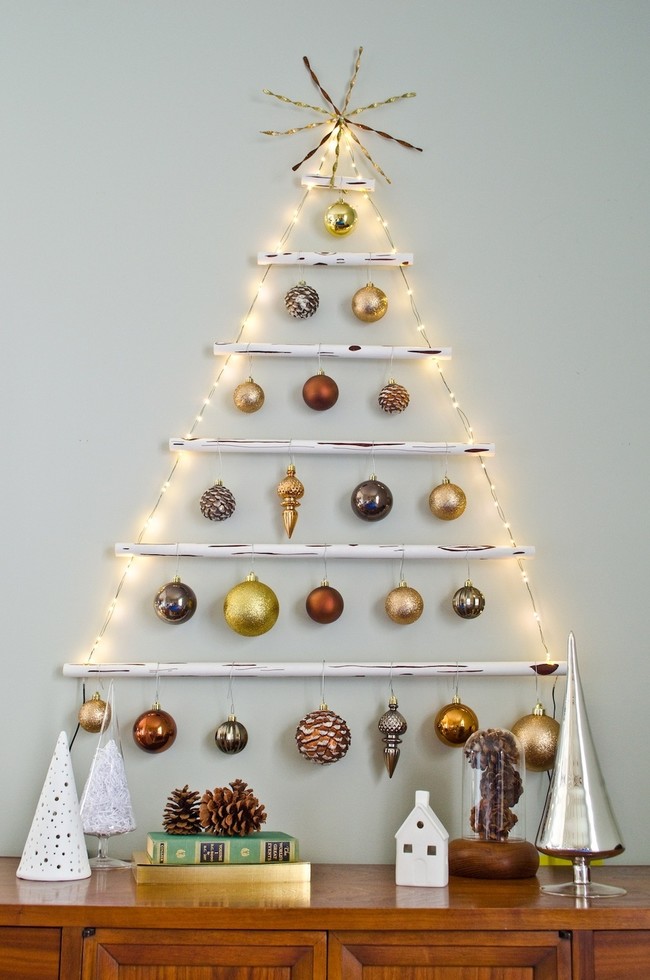 See? There are plenty of ways to decorate for Christmas without dealing with all of those pesky needles. I think I'll make one of these and buy myself a pine-scented candle to get the best of both worlds.