Everyone was in good spirits as one Redditor enjoyed Christmas celebrations alongside family and friends, but when someone looked out into the backyard, they noticed something heartbreaking.
The dog that found his way onto the property was beaten, battered, and in serious need of help. The heartbroken friends reached out to Guardians of the Green Mile to help the little guy out, and with a little encouragement, the pup gained a brand new lease on life.
This is what they saw when they opened the door that night. (The following image is a bit graphic.)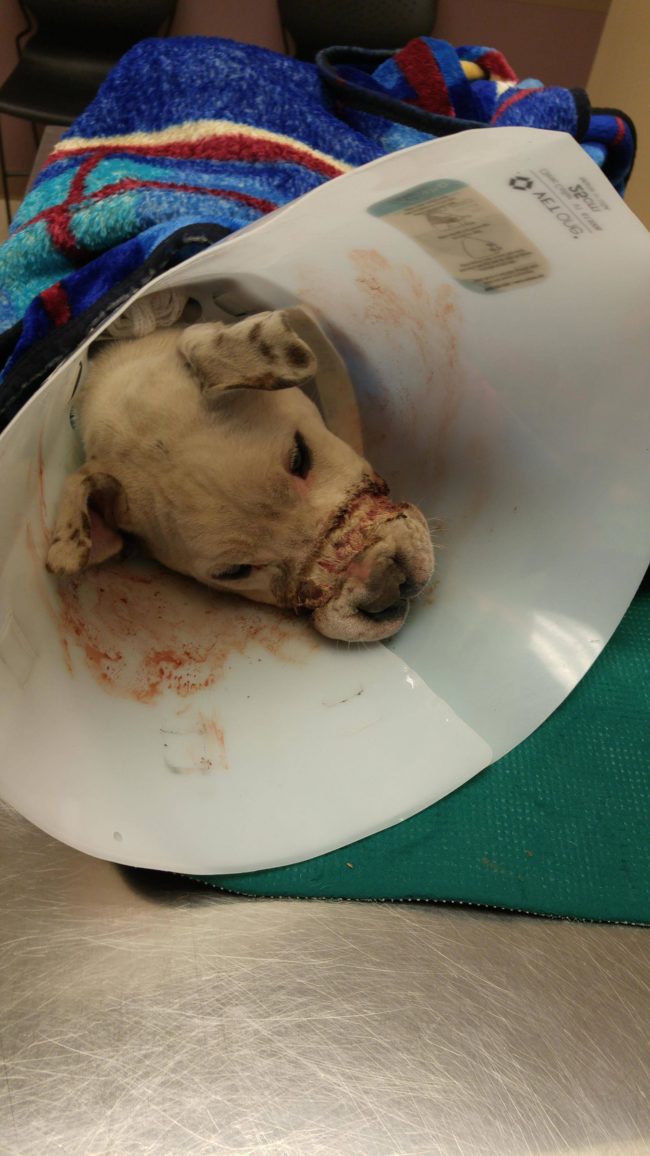 According to rescuers, it appeared that the dog's hips had been stomped on. His jaw was also taped shut, which led to tissue deterioration in and around his mouth. Despite the fact that he'd clearly endured endless suffering and abuse, he wanted nothing more than to dole out some love (and receive some in return).
The kind people who found him knew exactly who to call when they discovered the seriousness of his situation. Not everyone would extend such compassion, which is why rescuers decided to name him Chance.
Sherri Christopher — a dedicated member of the Guardians of the Green Mile team — was the one who received the call about Chance. The vet said that he was in dire straits, but Christopher knew that she needed to help him.
(via The Dodo)
We're pleased to report that this brave little guy is on the mend! Chance has all the makings of a loving, caring companion. We hope that he and his wagging tail find a forever home as soon as possible.
To learn more about Guardians of the Green Mile's mission, be sure to check out their website. You can also follow them on Facebook for regular updates, and donate here if you want to help more dogs like Chance live the wonderful lives they deserve.