Watching your children grow is simultaneously the hardest and most joyous thing about being a parent. But one mom seems to have reacted to her son's changes in the most mom-like way possible.
As her son reached puberty, knitting fiend Marieke Voorluijs found that she didn't get to cuddle her son nearly as much as she used to, since he seemed more interested in hanging with friends and listening to music. Being a professional knitter, she made herself a new son — one that doesn't mind a squeeze every now and again.
Here is Marieke and a knitted representation of her child.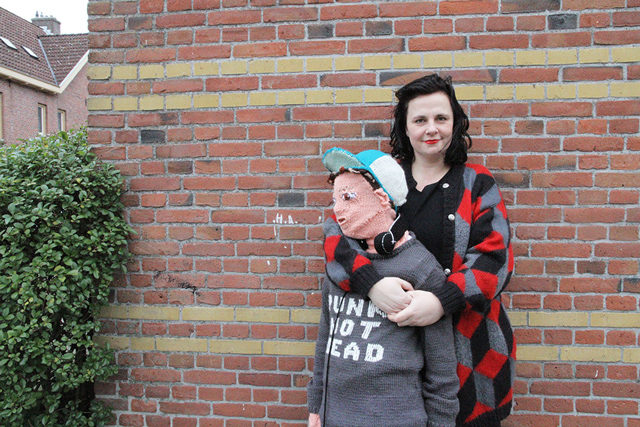 Her son is a tween now. He's into punk rock and has become decidedly less huggable.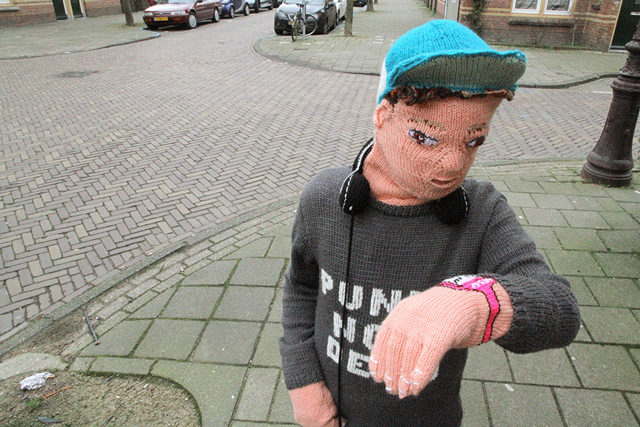 So like any sane person would do, she decided to knit herself a new child.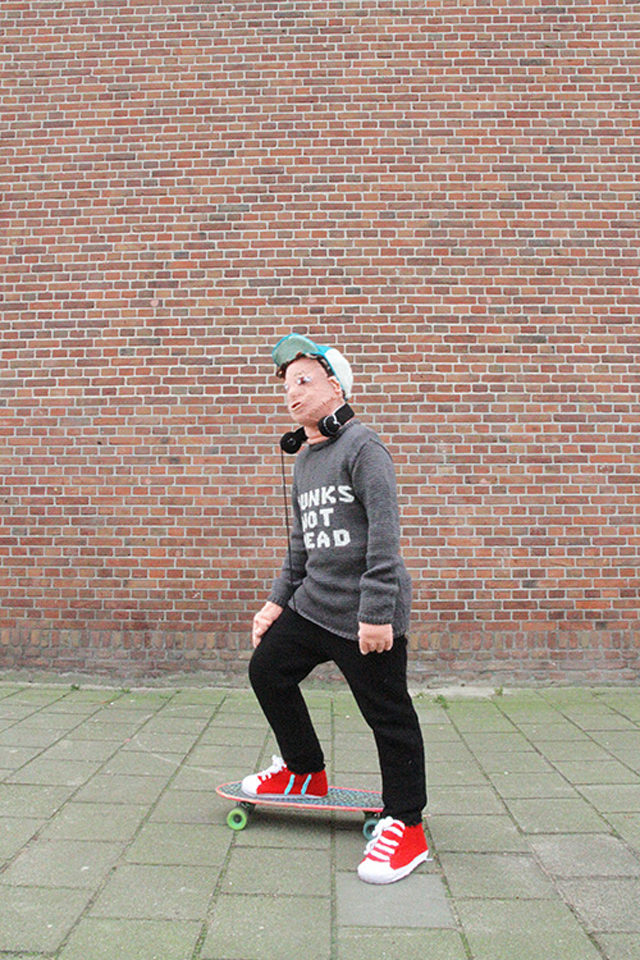 Her real son was in on the project. The two of them came up with it as a joke to acknowledge their changing relationship as he matures.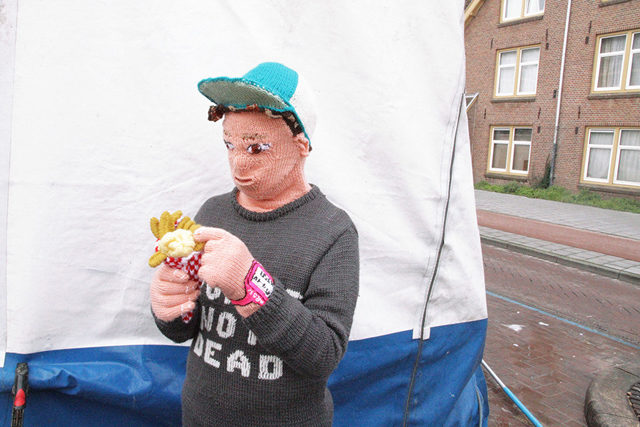 Joke or not, this photoshoot is inarguably strange.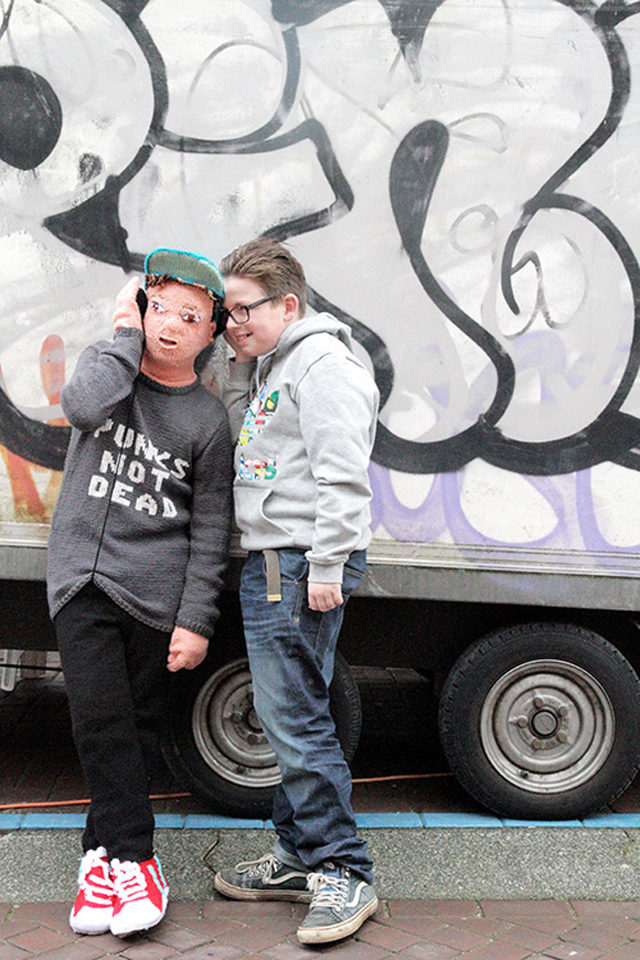 Marieke has her own brand of knitting projects called ClubGeluk. Although they're not always as overtly Freudian as her knitted son, the projects do share a similar flair for humor. Check them out!