Brooklyn-based artist Russel Cameron's brand of realism pays homage to anatomy that's consistently ignored by creators with more traditional sensibilities. Some find his work deeply unsettling, but in many ways, that's exactly the point. Sculpted from ordinary materials like wood, clay, and metal, Cameron's work elevates each medium to a truly disturbing new level.
"Whether it be a classic bust or a deformed limb mounted on a sheet of wood," he writes, "the piece should speak and tell a story to the viewer." The story of his work is the stuff of creative dreams and macabre nightmares.
Flesh and Bone — Cameron's evocative new series — is a testament to self-taught artistry and a consistent, cohesive perspective.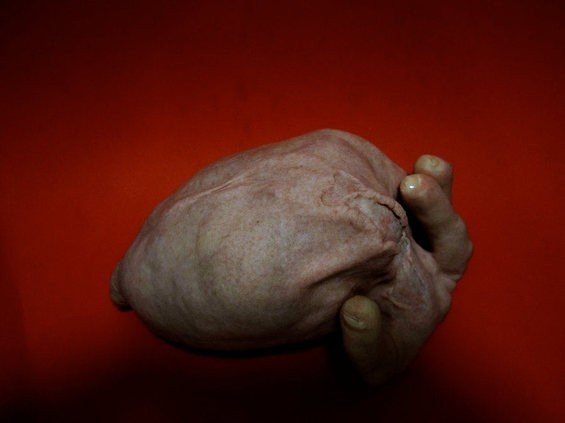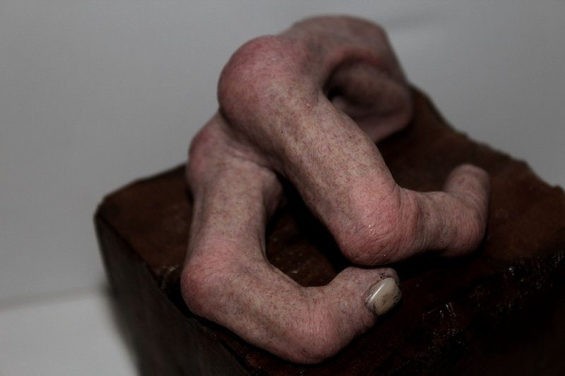 Influenced by the visions of surrealists like Hieronymus Bosch and H.R. Giger, and inspired by the technical discipline of romantic painters like Francisco Goya, Cameron's work is a collision of traditional methodology and unorthodox focus.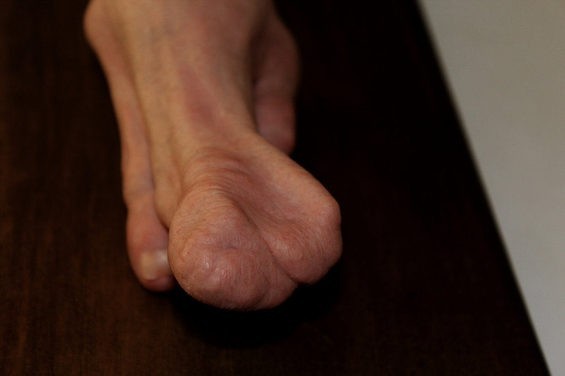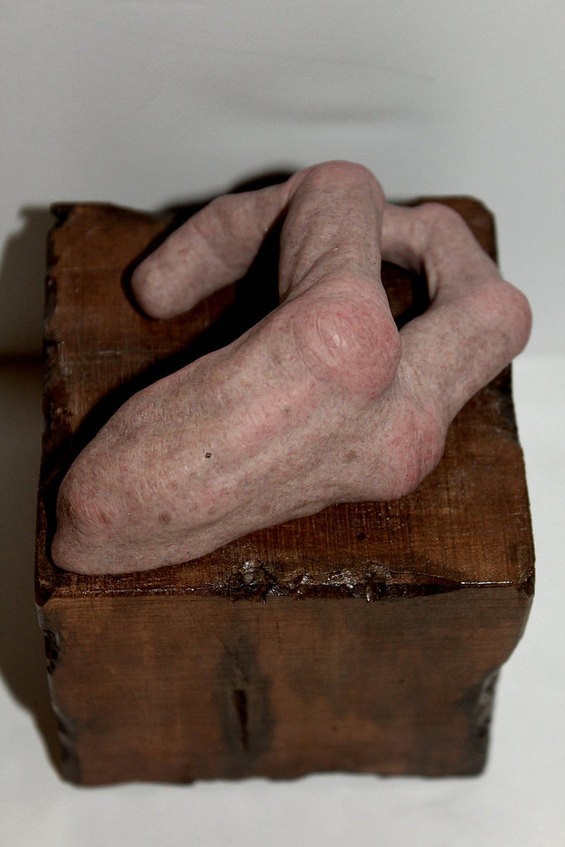 His goal in creating each piece is to "give it life, feeling, and a place among us." Artists don't often pull amputated limbs and gnarled fingers out of the void and force them into the cultural consciousness, and that's precisely what makes Cameron's work great.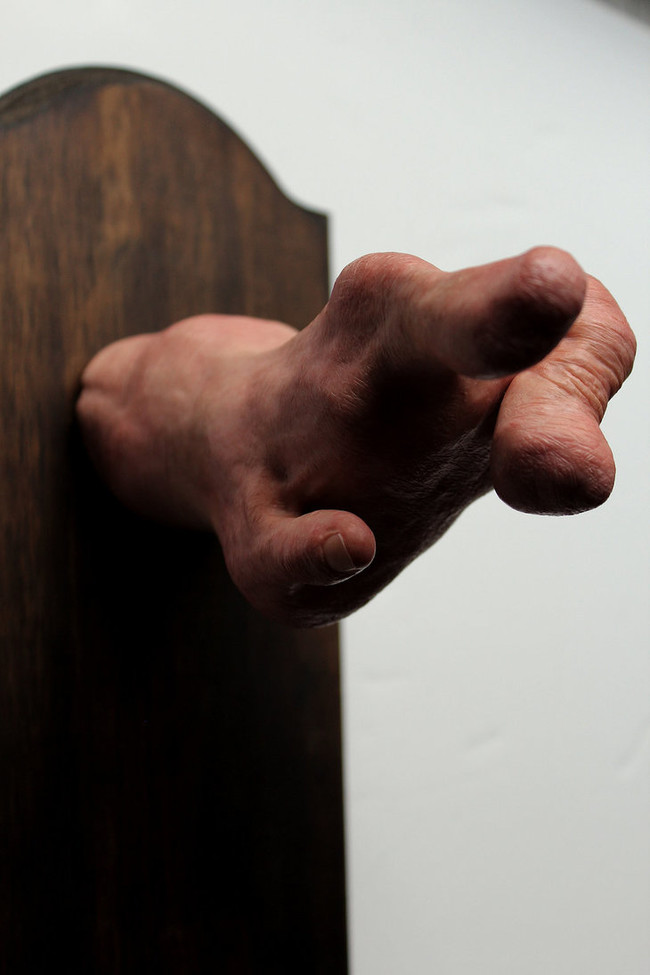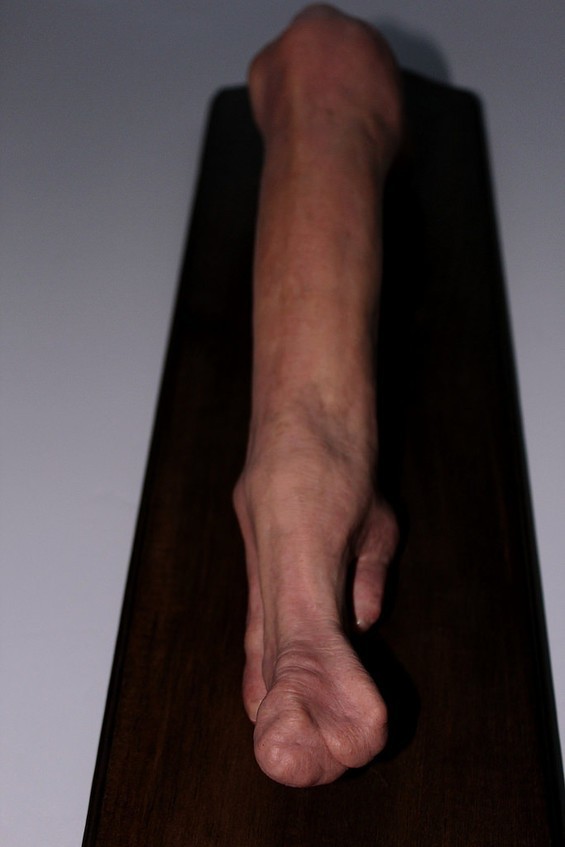 Cameron's approach reads as a disciplined realist's foray into surrealism and the dark arts, and the endeavor is a brilliant success.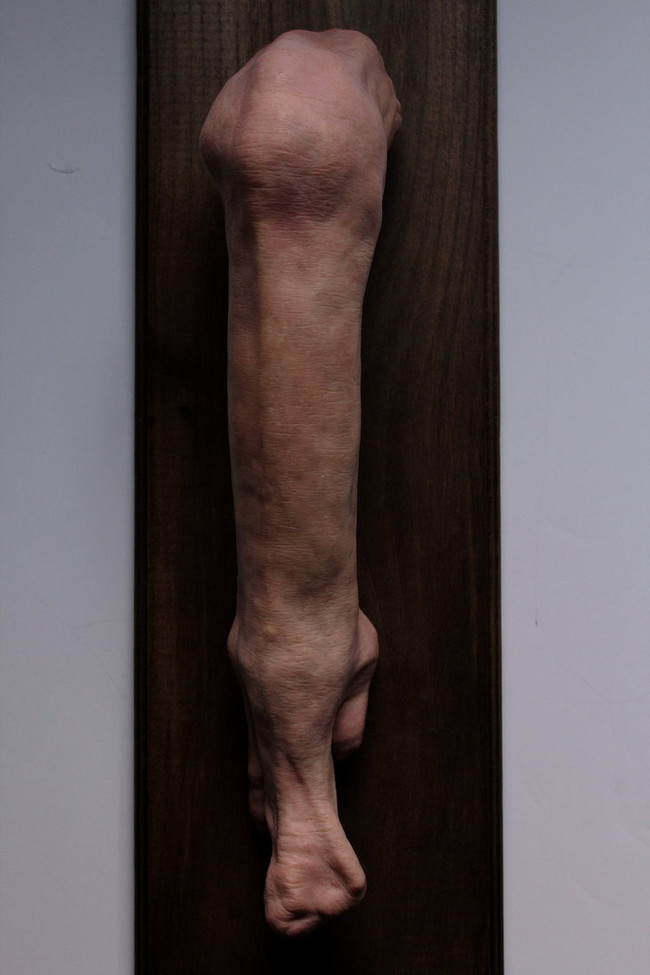 (via Beautiful/Decay)
If you ask the artist himself, "Everything on Earth has its place, and those who see beauty in what the masses find grotesque have a gift worth exploring." This collection makes it clear that for Russel Cameron, this philosophy leads a very real life outside of the confines of his mind.
To see more of his work, be sure to check out his DeviantArt page.