For most of us, vinegar is one of those things that you buy once, toss in a cabinet, and then forget about until you need it. However, neglecting your bottle of vinegar, especially if you end up leaving it in a warm spot (say, above the stove), will eventually transform it into something even more disgusting.
Redditor Hassassin30 posted these photos on the social news sharing site this week with the caption, "Something from Alien is living in our vinegar jar. WTF is it?"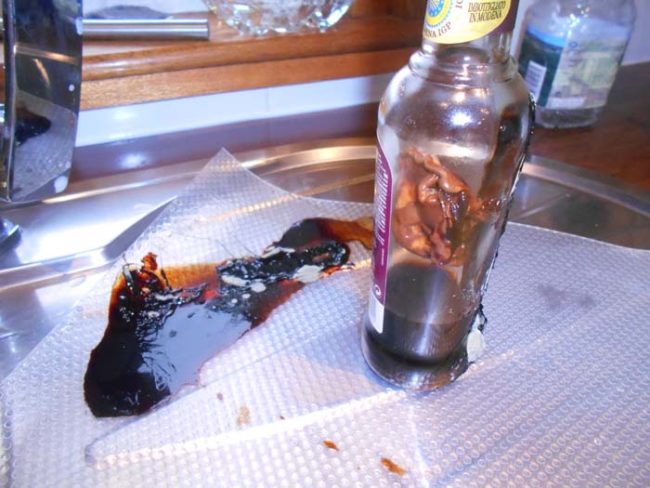 It turns out that Hassassin30 had stored this bottle of vinegar in a warm, dark place, which caused the substance to "mother."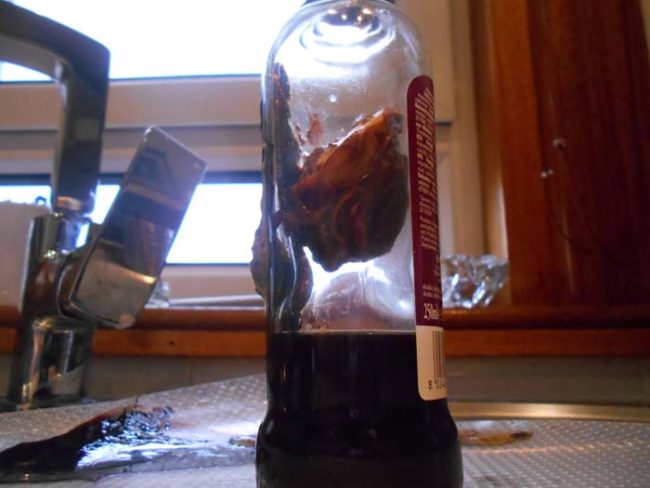 Mothering pretty much just means that the vinegar fermented. In fact, mother of vinegar (as it's called) is a fascinating substance.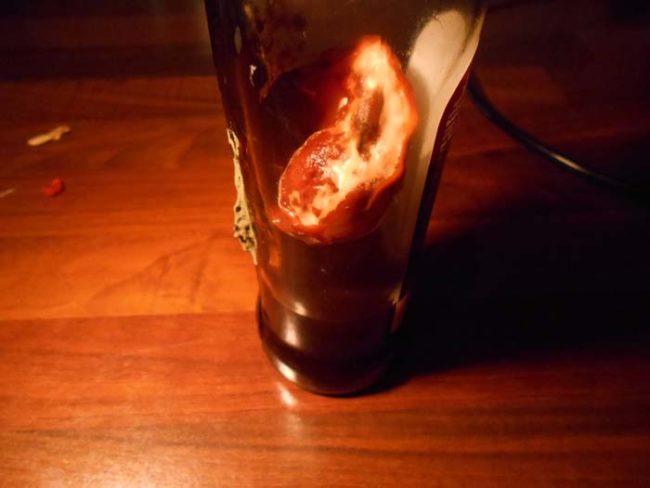 First off, it actually doesn't harm the vinegar around it, so you don't have to throw your bottle away.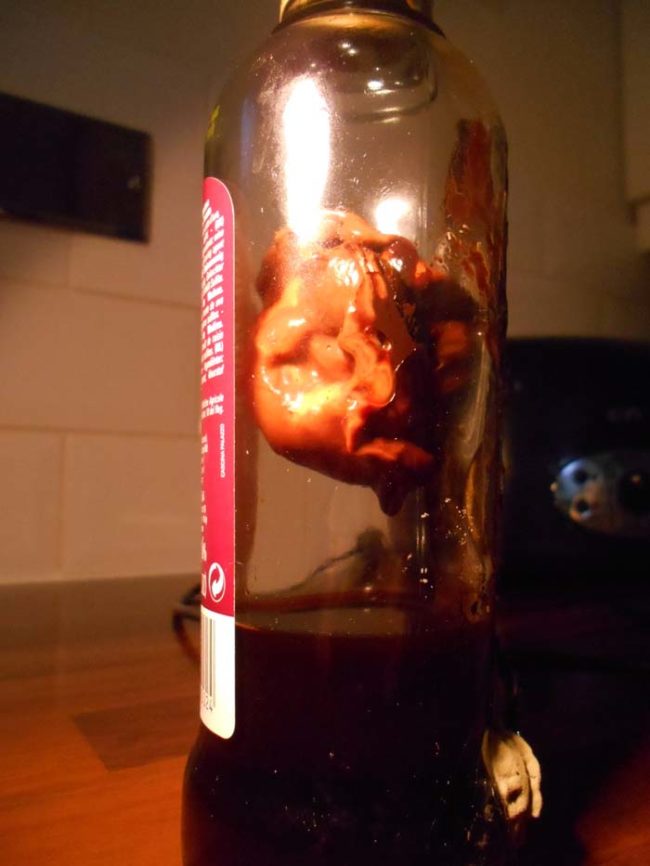 It can also be used to create a new bottle of vinegar if that's your style.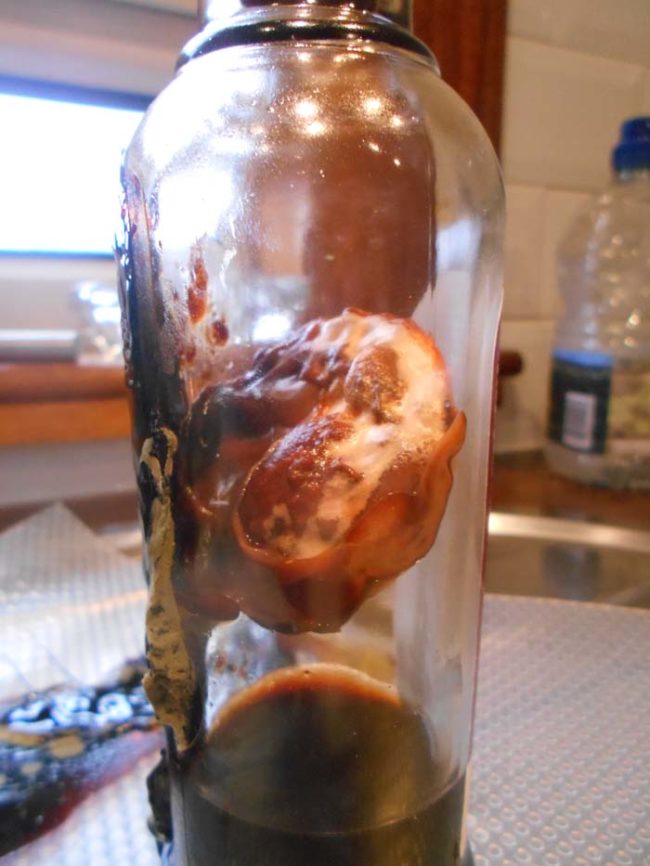 You can also use the mother of vinegar in some kombucha recipes.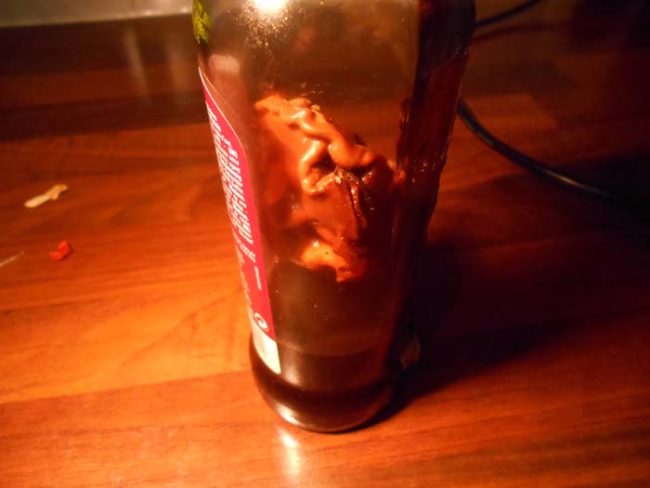 Of course, to do any of those things, you first need to get over how it looks.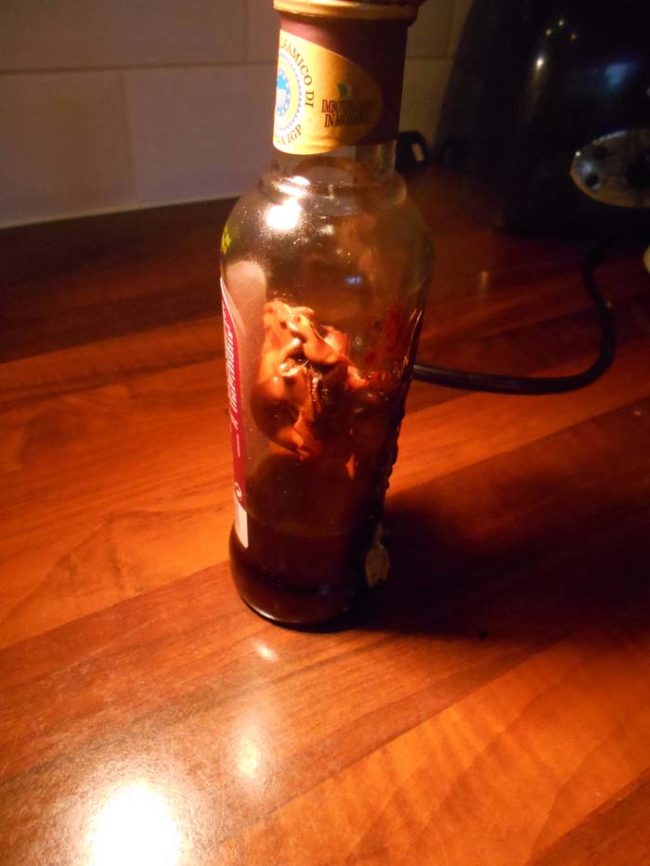 (source: Reddit)
Now that is the power of science. To go from "Holy crap WTF?!" to "Hmm, that's interesting" in less than five minutes is what science is all about.