Despite a few bumps over the last year, China is still the world's second fastest growing economy. A lot of this boom comes from their industrial sector. However, safety standards in China aren't always up to snuff. This can, and often does, lead to tragic consequences. We saw the latest example of that this week when a massive man-made landslide hit an industrial park in the southern Chinese city of Shenzhen.
The cause of the landslide was a gigantic mound of mud and construction debris that was being stored at an industrial park in the city.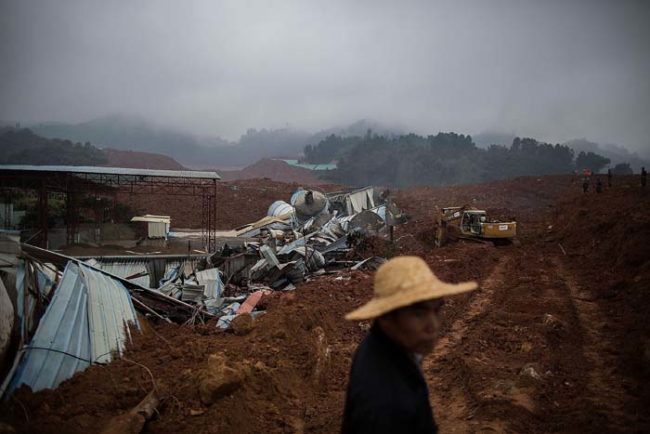 It's unclear exactly what caused the pile to collapse and spill into the nearby city.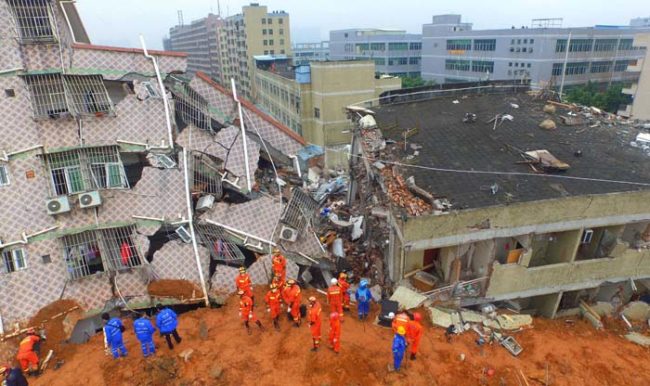 As the wall of debris smashed into the surrounding areas, it managed to bury at least 33 buildings. As of this writing, at least 85 people have been reported missing and several dozen have been hospitalized.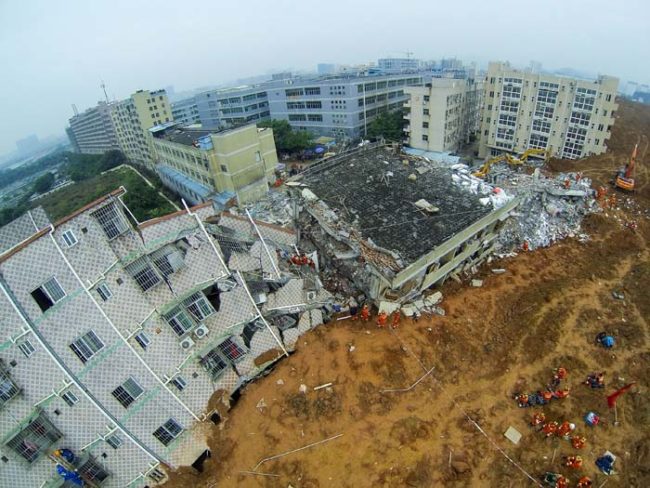 A massive cleanup and rescue effort is underway, but those trapped are quickly running out of time.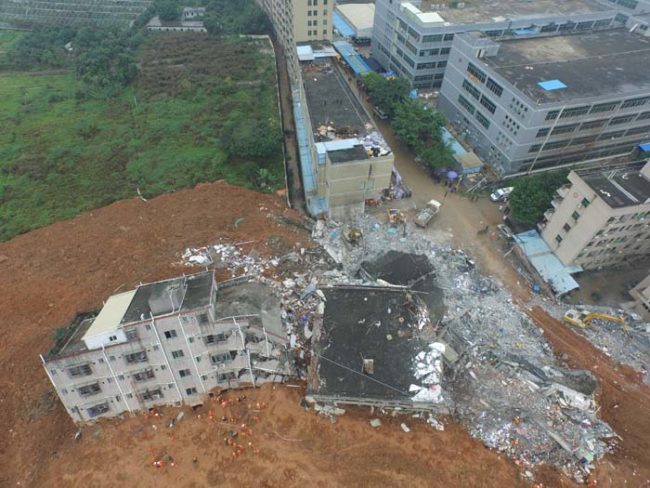 Despite a number of safety warnings from officials, the business park was allowed to keep and maintain the debris pile for years.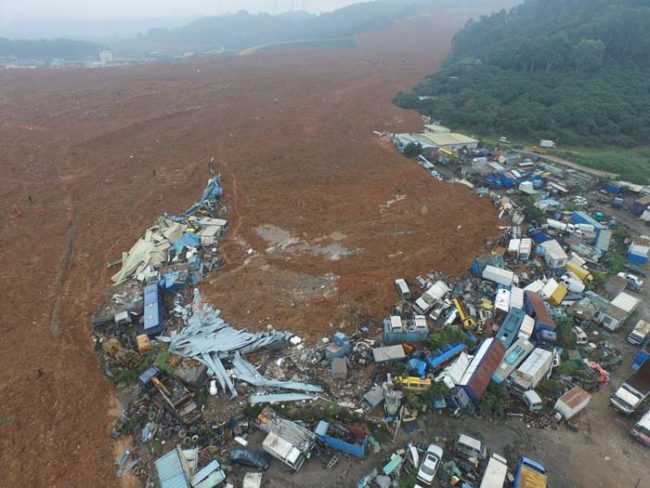 If those pictures look surreal, these videos of the landslide in action are even worse.
(via CNN)
That is horrifying. Hopefully the Chinese government will pull out the big guns and get this cleaned up ASAP and let this serve as the impetus to fix their safety regulations. Our thoughts are with you, Shenzhen!