Waking up is hard enough, but when you have to complicate getting ready for your day with cooking yourself breakfast, mornings can be a real drag. Everyone knows that breakfast is the most important meal of the day, but prioritizing a solid meal over a few more minutes of sleep usually doesn't go so well.
But you don't want to resort to grabbing breakfast at a fast food restaurant, right? Well, don't be so quick to judge. As it turns out, there are some on-the-go breakfasts that aren't as bad for you as you might think!
Dunkin' Donuts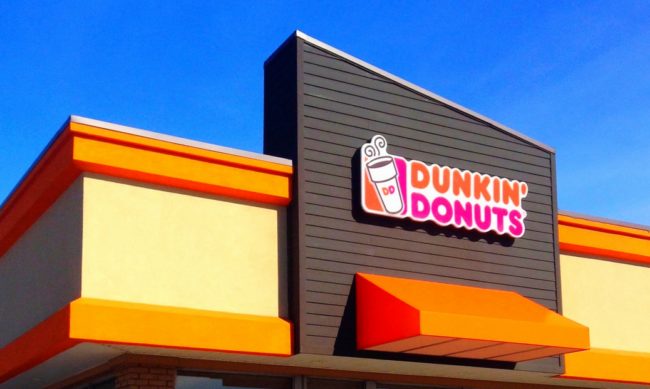 There are more than just donuts at Dunkin' Donuts, and some of their options are healthy. The bacon guacamole flatbread and the egg white sausage wake-up wraps are both under 400 calories, have at least 17 grams of protein, and contain no more than six grams of saturated fat!
Burger King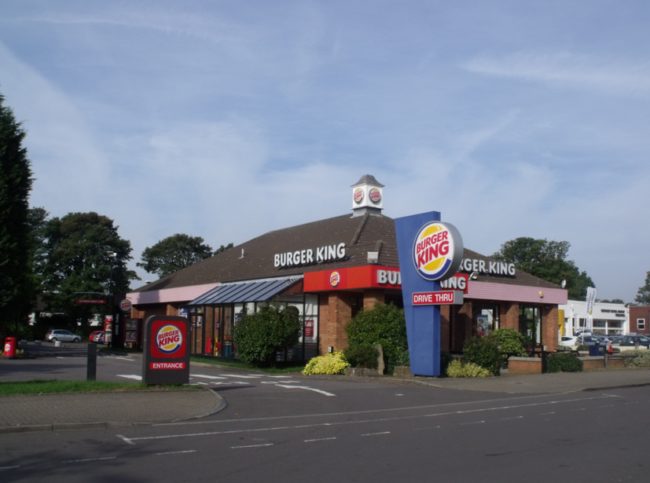 Burger King's breakfast menu has some really great options if you are trying to eat healthy, like their sausage breakfast burritos and their croissant sandwiches with egg and cheese, which are both under 350 calories, high in protein, and low in saturated fat.
Starbucks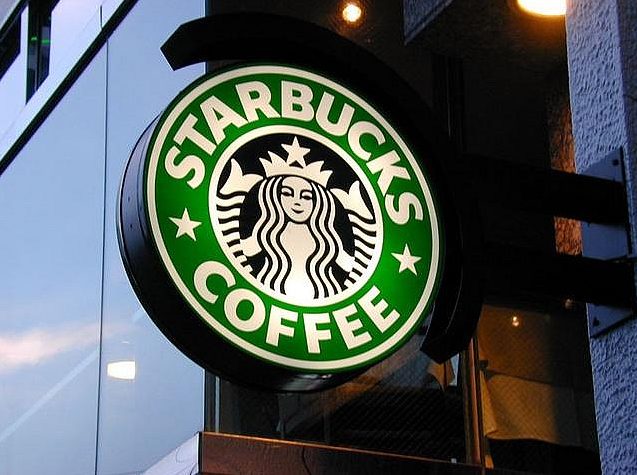 Starbucks has some great breakfast options as well. Their spinach and feta wrap only has 290 calories, and it's stuffed with 19 grams of protein. The protein bistro box is under 400 calories and, as the name suggests, contains a ton of protein as well.
Hardee's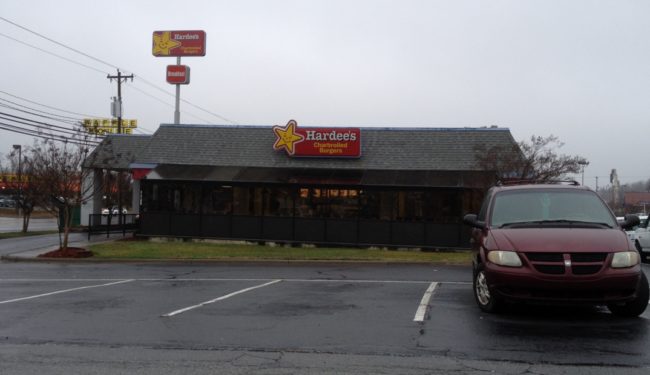 Hardee's famous biscuits contain just 300 calories and four grams of saturated fat, and their croissants with ham only contain 400 calories while packing in 18 grams of protein.
Panera Bread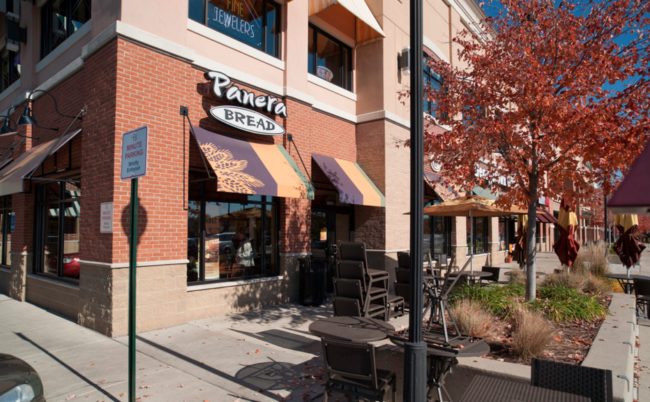 Panera boasts two very healthy options for breakfast. Their steel-cut oatmeal with strawberries and their egg white and spinach sandwich are both under 400 calories, and neither of them are high in saturated fat. They will also help you get some protein into your morning meal!
Caribou Coffee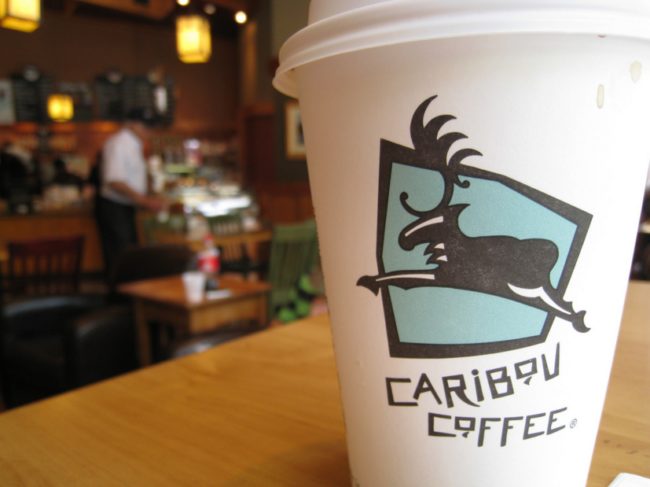 The blueberry almond oatmeal (340 calories, 16 grams of protein, eight grams of fat) and the spinach egg and swiss minis (380 calories, 16 grams of protein, 32 grams of carbohydrates) are the best breakfast options from Caribou Coffee.
Taco Bell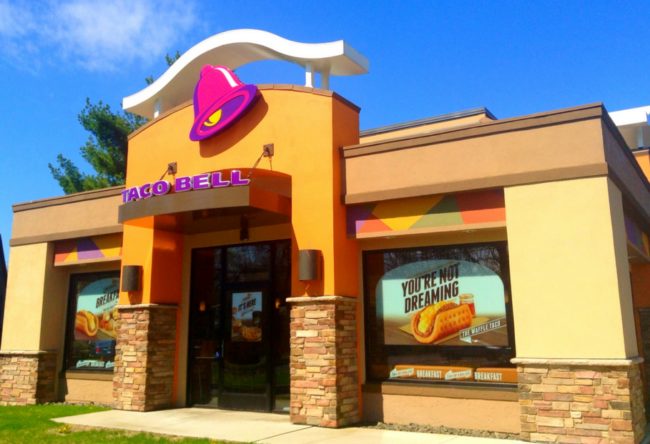 Taco Bell even has some healthy options on their newly introduced breakfast menu. The sausage and cheese biscuit taco only has 370 calories and 29 grams of carbs while boasting an impressive 14 grams of protein. Another option is the vegetarian-friendly grilled breakfast burrito with fiesta potatoes, which has 340 calories, 3.5 grams of saturated fat, and 10 grams of protein.
Quiznos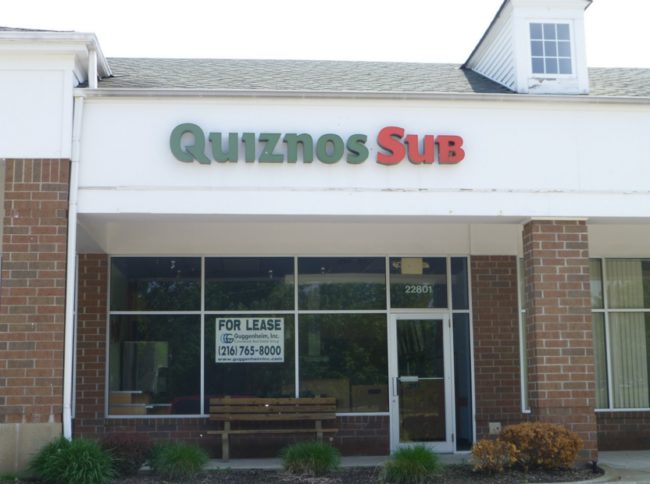 The ham and egg grilled flatbread is only 300 calories, and is also low in saturated fat. The egg and cheddar sub contains only 370 calories.
McDonald's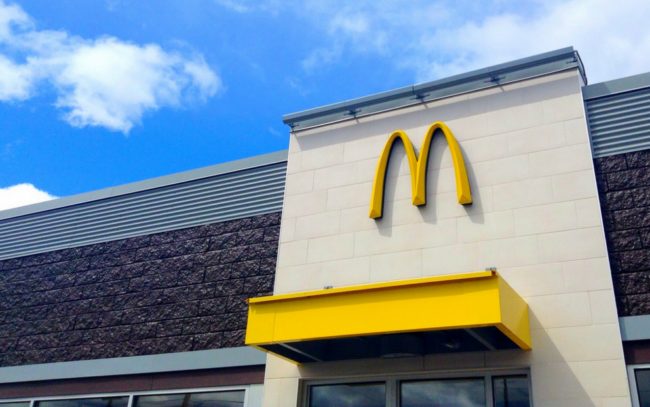 McDonald's is pretty much the face of fast food across the world, and the chain's reputation isn't exactly great. But they have numerous healthy breakfast options such as the Egg McMuffin (300 calories and 19 grams of protein) and fruit and maple oatmeal without brown sugar (260 calories, 1.5 grams of saturated fat, 115 grams of sodium).
Pret A Manger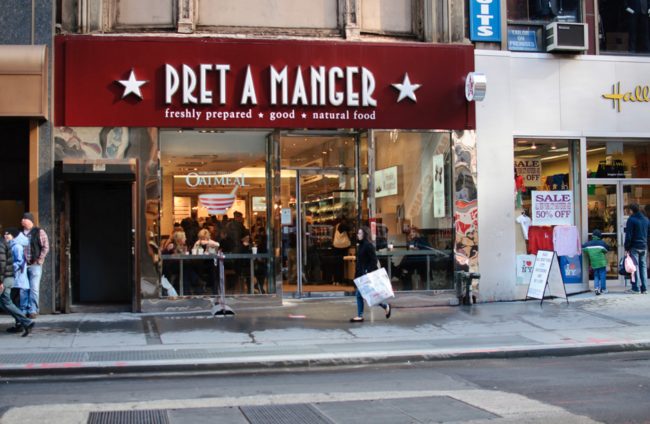 Pret A Manger has a variety of healthy breakfast options, but the ones that take the cake are the egg and mushroom brioche (250 calories, 14 grams of protein, 19 grams of carbohydrates) and the Southwestern breakfast hot wrap (330 calories, 18 grams of protein, 14 grams of fat).
Subway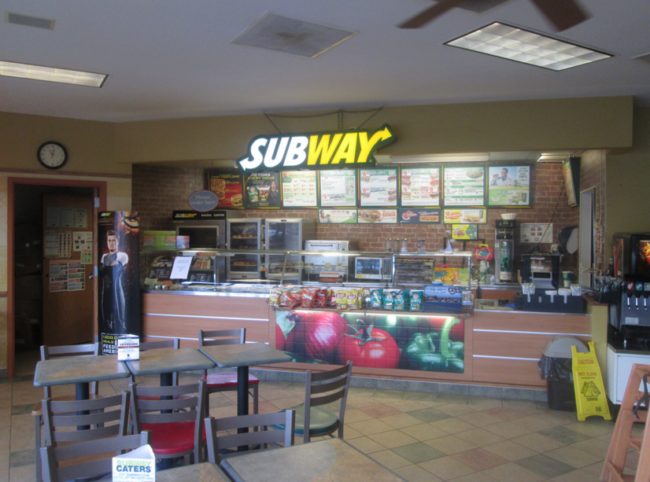 If "eating fresh" is your thing, you are probably familiar with Subway's six-inch egg and cheese omelette sandwich, which contains 360 calories, 4.5 grams of saturated fat, and 19 grams of protein.
(via BuzzFeed)
The next time you're on the go, order these things from your favorite fast food places and prepare yourself for the day ahead!