In 2008, a 52-year-old mother in Seaburn, U.K., began knitting sweaters. However, Jan Brown wasn't doing it just to keep herself busy. Instead, she was making the adorable pieces of clothing for abandoned greyhounds and whippets.
Ms. Brown began hand-knitting dog coats to raise money and awareness for a greyhound rescue…but now, her business has taken off and she is helping dogs all over the globe.
Although she began her work in 2008, in 2012 she was inundated with orders for coats, hats, and neck warmers for all kinds of dogs. She has since quit her day job to keep knitting.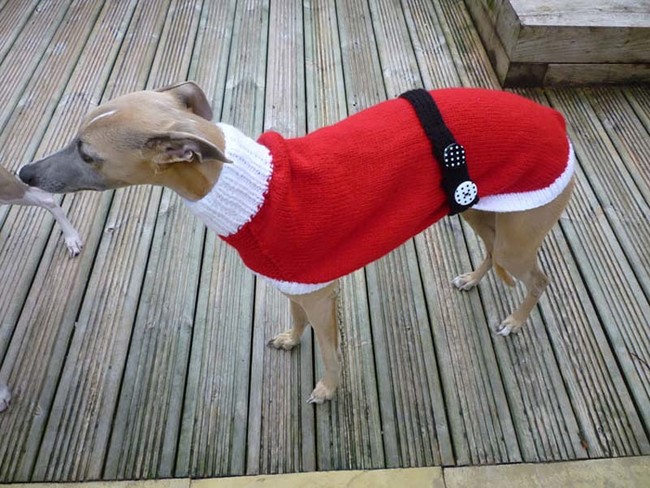 The Greyhound Rescue Northeast shelter in Tyne & Wear benefited from her charitable work…but now her business, Knitted With Love, is helping shelters across the U.K.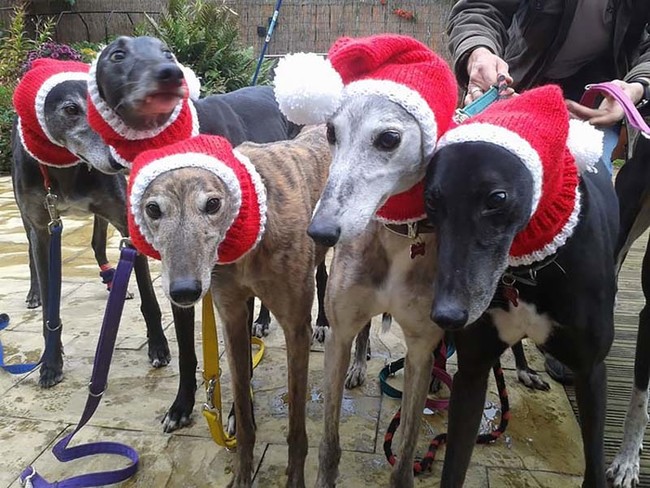 She has stopped taking orders for Christmas 2015, but that doesn't mean you can't place an order later!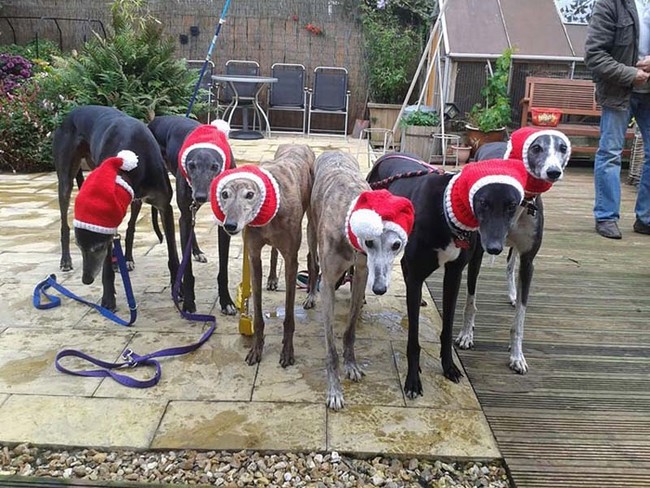 Not only do these doggie sweaters keep your pooch fashionable during the winter, but all of the profits go towards a good cause.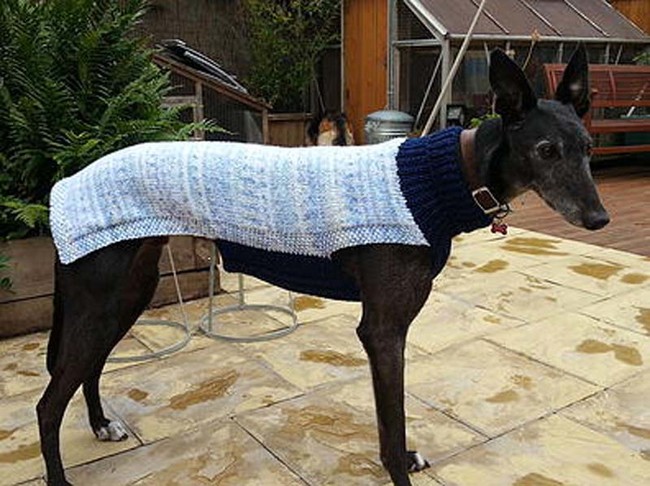 It doesn't hurt that these outfits are beyond adorable.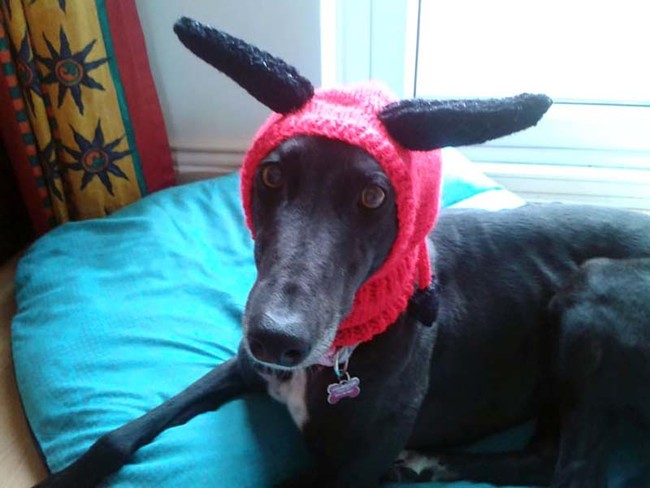 Plus, greyhounds and whippets have a difficult time generating/retaining enough body heat on their own (and in the winter, especially). So the cute jumpers serve a great purpose!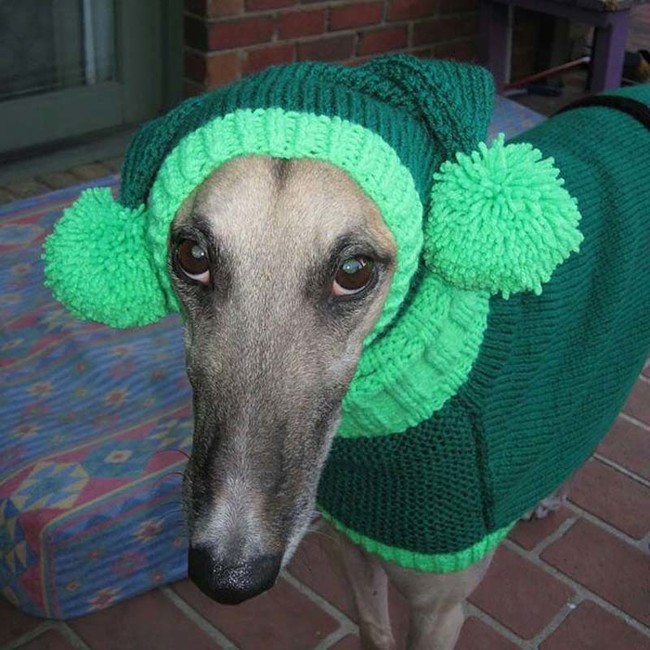 If you'd like to learn more about Jan's work (or place an order for your own doggie sweater), visit the Knitted With Love website!