If you've ever seen pretty mosaic tiles covering something in another person's house and thought, "I wish I had that," you are not alone. A lot of people like the look of mosaic tiles and want to figure out a way to do it themselves.
But you don't have to go breaking plates or glass bottles to get a beautiful look. In fact, all you need is some plaster, wood glue, a rubber car mat, and some paint.
Mix 3 teaspoons of wood glue with 3.75 tablespoons of water until it's smooth. Mix in 3 teaspoons of acrylic paint until the color is even.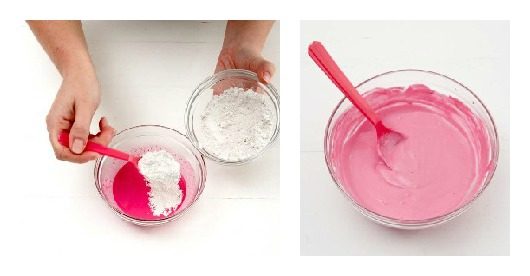 Then, sprinkle 5.5 tablespoons of plaster over the mix and wait for it to settle at the bottom before stirring. Once you stir, it should have a consistency similar to yogurt.
Empty the plaster mix onto your rubber mat, making sure the holes are filled evenly and smoothly. Wait for about 24-36 hours for the mixture to harden.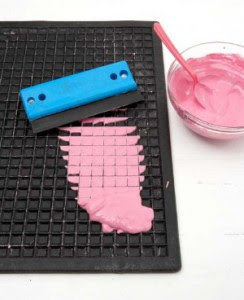 Pop the tiles and neaten them up with a craft knife, then arrange the pattern in order to fit the surface you want to cover.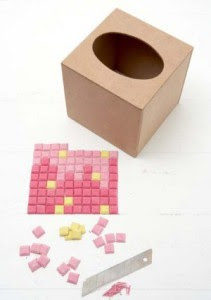 Secure your tiles to the surface with glue.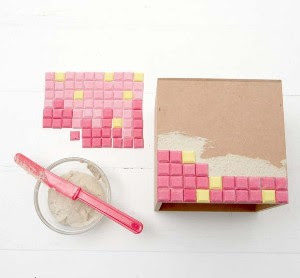 Let it dry for 24 hours and then spray with a finishing lacquer. It'll make the tiles look brighter and will serve as a protective coating.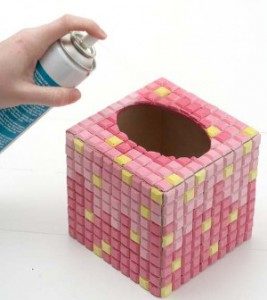 (via Fika a Dika)
These mosaic tiles will give a little pizzazz to anything you put them on. Plus, they're totally customizable, so no sorting through piles of plates to find just the right hue.