Most artists will tell you that their work stems from a collision of their many, many interests. Whether they're travelers with art that wanders with them or foodies who take cuisine out of the edible realm, art is very much informed by the person creating it.
And that's exactly why Jessica Joslin's sculptures make so much sense. With an academic background in visual arts and a keen interest in anatomy, Joslin's technical skills bring her fascinations to life.
These Victorian-inspired pieces are made of antique treasures she's collected along the way in conjunction with animal bones, both real and manufactured.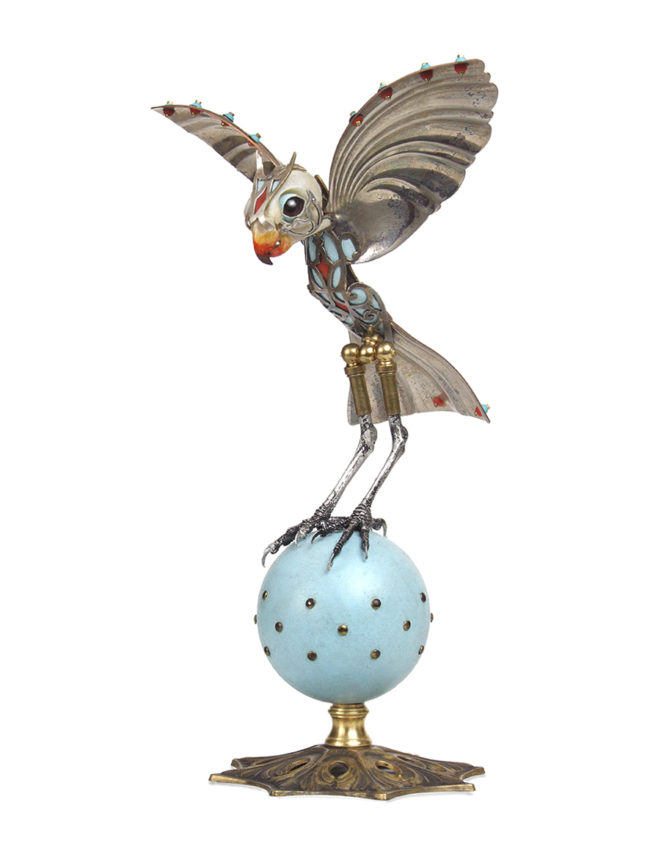 When it comes to finding inspiration, Joslin spends time sitting in the ambiguous spaces that fall between binaries.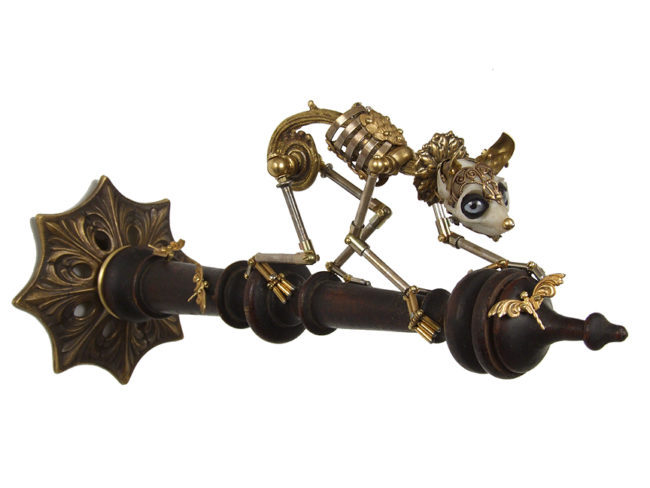 Through sculpture, the artist explores the dichotomies between life and death, reality and fantasy, old and new — and she does so by disrupting them.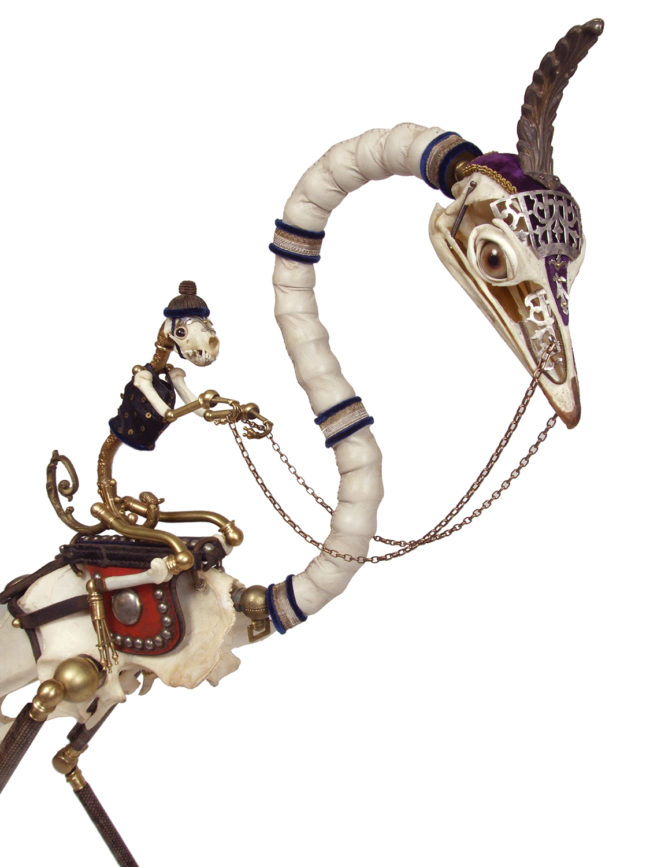 When it comes down to actually putting these pieces together, it's a pretty transformative process for all objects involved. "I typically work with found objects," she writes, "but most of them are modified quite a bit from their original forms."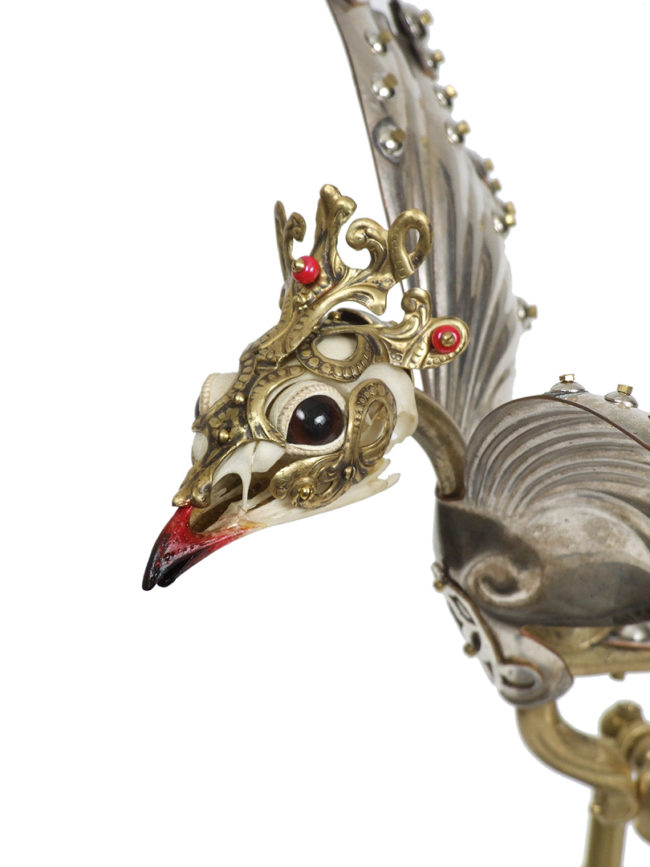 In her words, "Antique chandeliers are dissected and reconfigured into anatomical forms. Candy dishes are fashioned into rib cages. Silver forks are cut, bent, and bolted back together to form articulated monkey toes. The spout of a teapot becomes a fish's tail."
Each sculpture's journey from beginning to end extends far beyond the inception of the idea and the completion of the project. Because she has to accumulate so much material to bring it all to life, the pieces only come together after she's collected enough items to form a cohesive vision.
The effect is simple enough to avoid getting lost in translation, but complex enough to dwell on for as long as it takes to pore over each and every detail.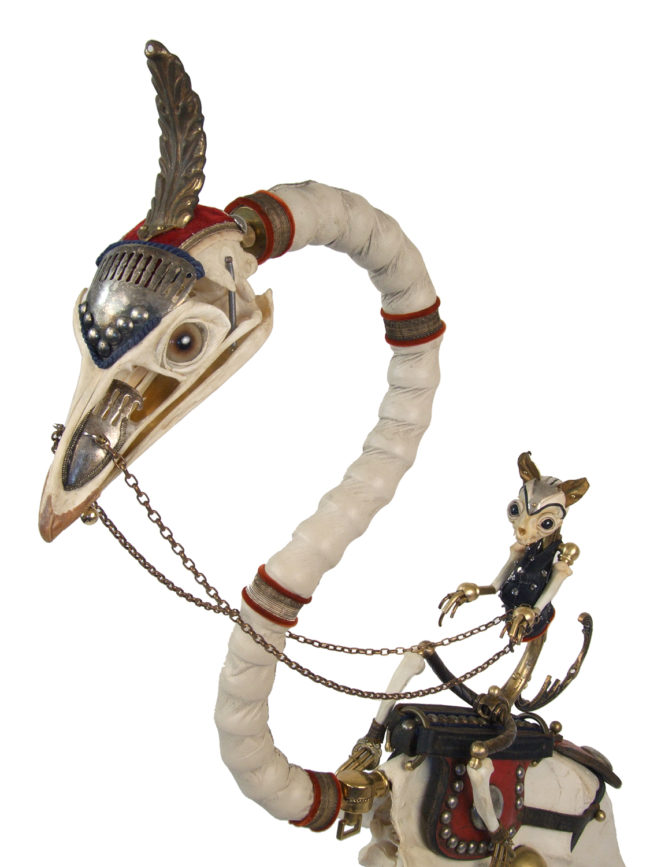 "The precision of the engineering conveys a sense that these beasts are anatomically plausible," she writes, "and the spark of life is simulated through limpid glass eyes, engaging the viewer silently and directly."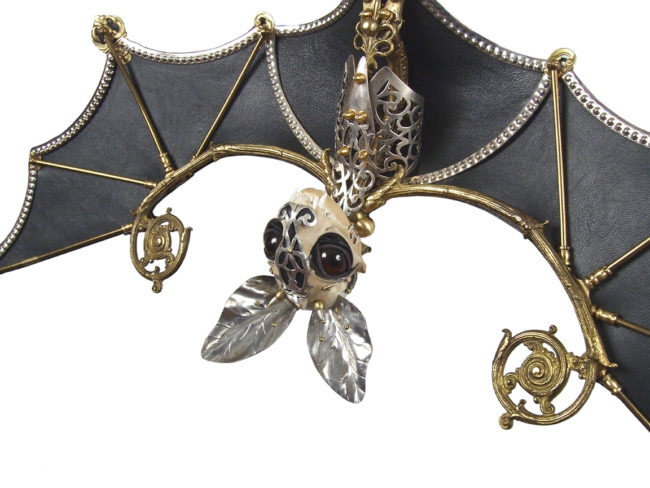 (via Mentalfloss)
By doing a delicate dance between what's real and what's imagined, Jessica Joslin creates something that feels far more organic than you'd assume at the outset. To see more of Joslin's work, hop on over to her website, where you can find image galleries, interviews, and regular updates. You can even buy pieces directly from the artist!
And if you want to see more of these amazing critters on your Instagram feed, check her out over there, too.