IKEA is known for its huge selection of simple furniture options. Well, that and their notoriously impossible directions for assembling said furniture.
But if you're looking for something a little more high-end (yet can't bear to part with half of your savings), you shouldn't overlook the big-box store. With a few key upgrades that are quite easy to execute, you can turn your run-of-the-mill dresser into an epic bookcase.
Have a look at how you can give your boring furniture a new life!
1. Make this step stool into a cute side table or a statement piece in your child's bedroom.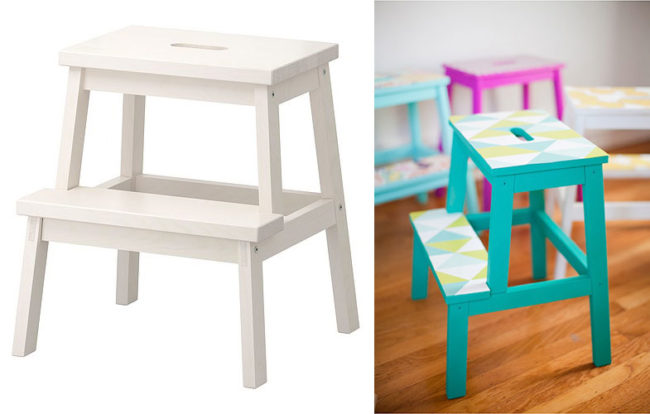 2. All you have to do to upgrade this clock is hang it with an old belt.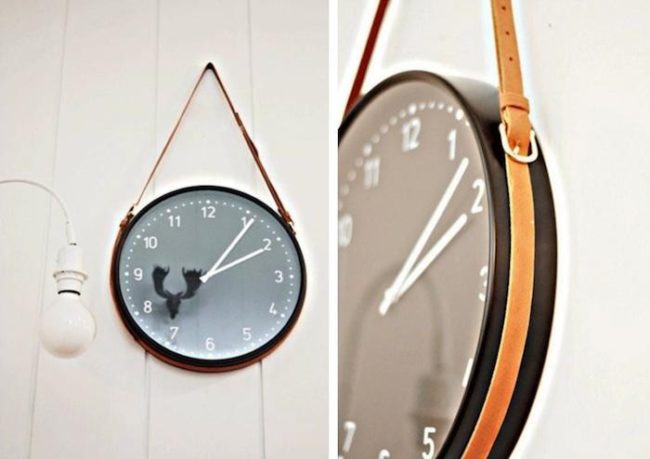 3. Turn an average headboard into an amazing one with some stikwood.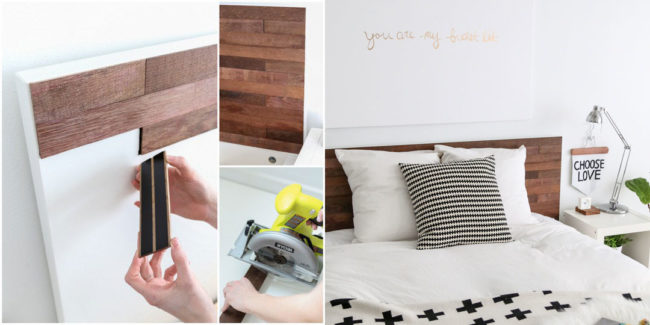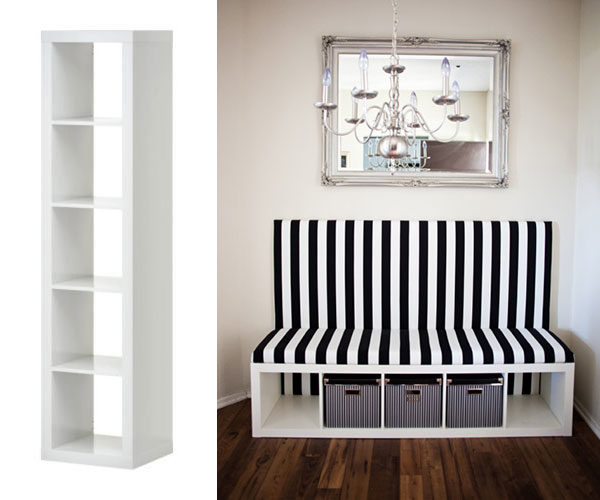 5. Add some crown molding to simple bookcases and slap on a ladder — what a difference!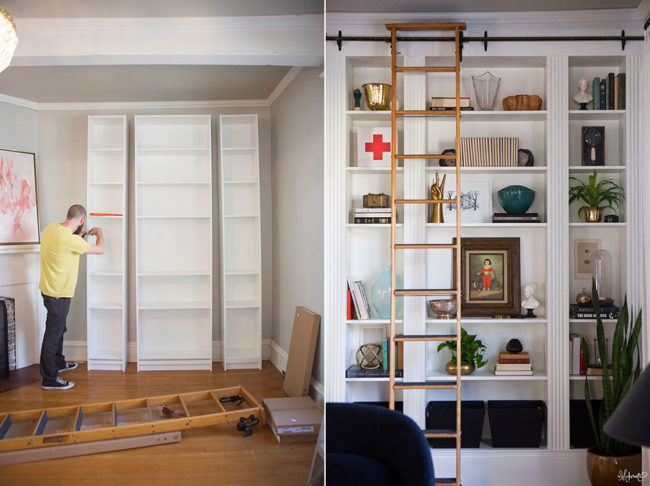 6. Simple embellishments and some paint can upgrade just about any piece of furniture.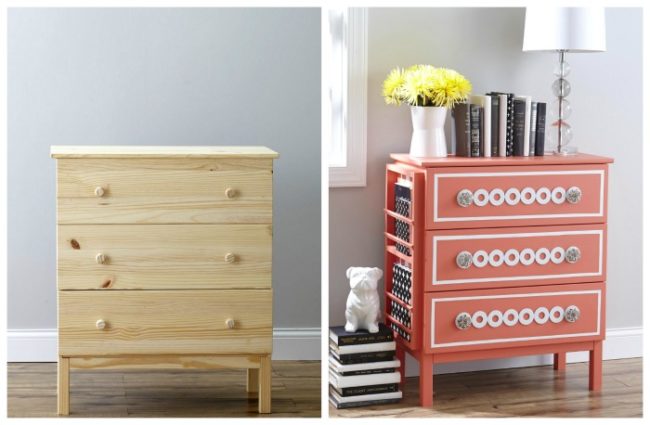 7. Guests will never guess this side table was once a laundry hamper.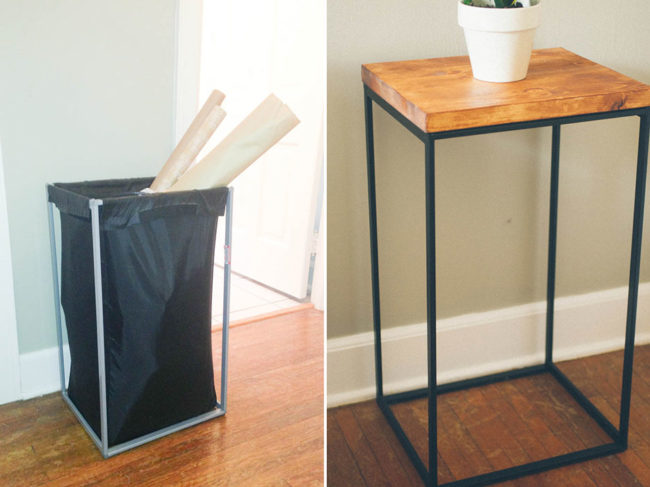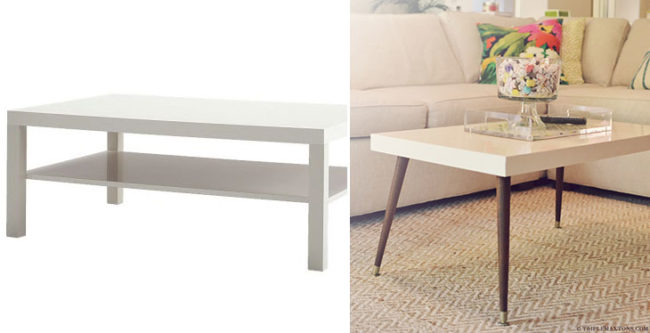 10. Create some rustic charm by adding a log slice to a stool.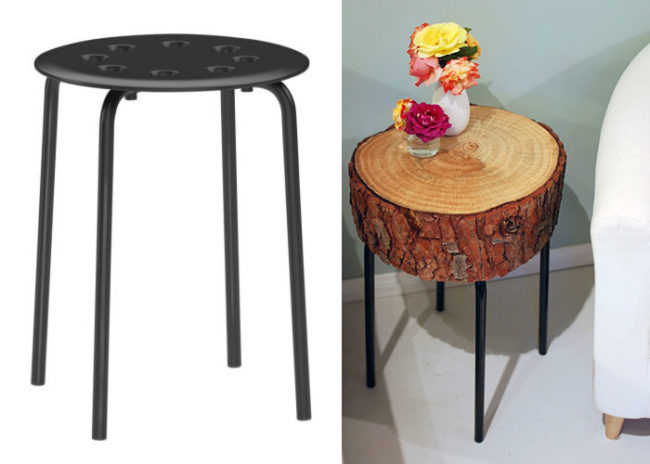 11. Get the kids involved with this one — all you need are some Sharpies and this chair.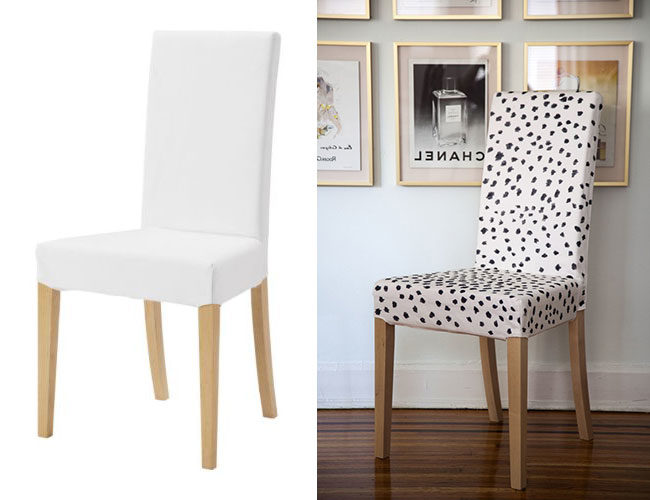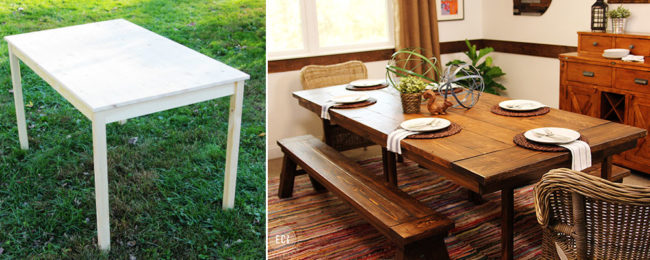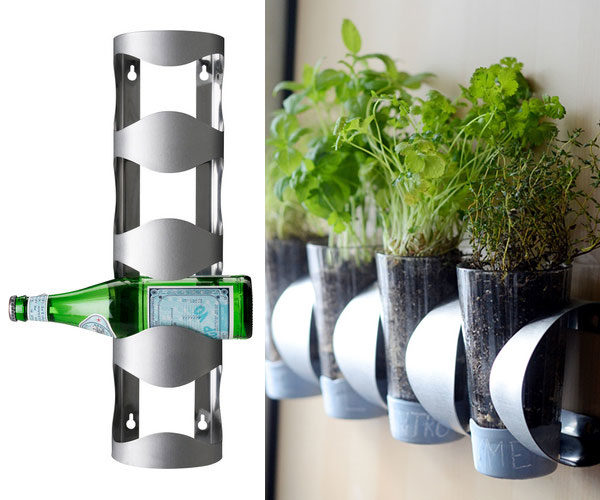 15. All it takes is a little gold leaf to make your desk-turned-media-center into a work of art!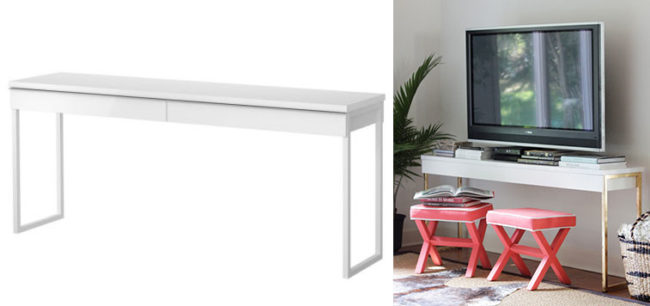 16. This jewelry tray would look perfect on any dresser. (No one will know it's a $5 frame!)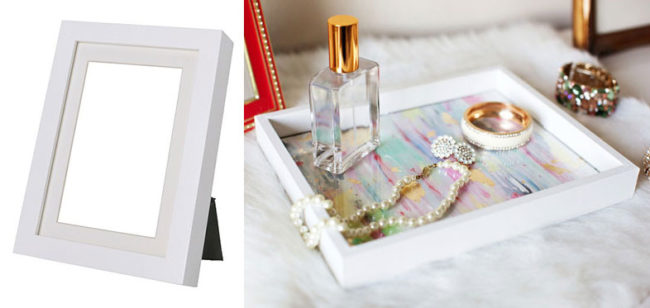 17. A small bookcase becomes an adorable bar cart with some simple wheels.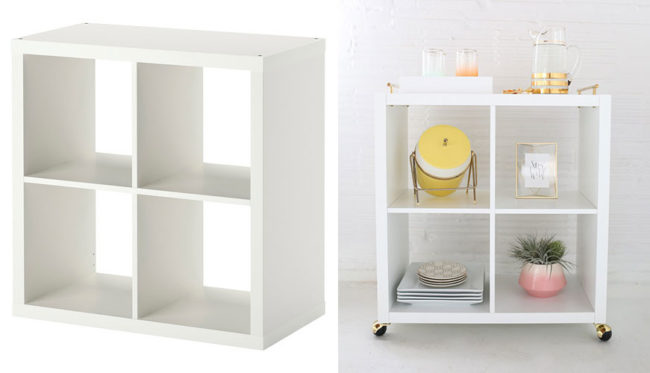 18. Transform your bathroom into a spa with some deck wood!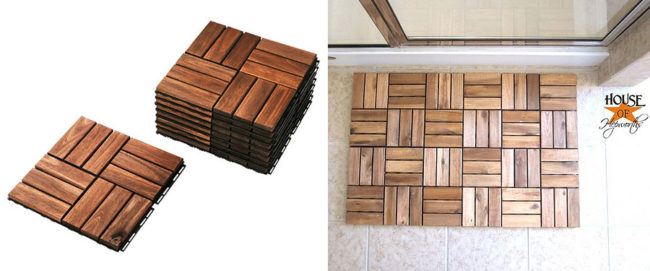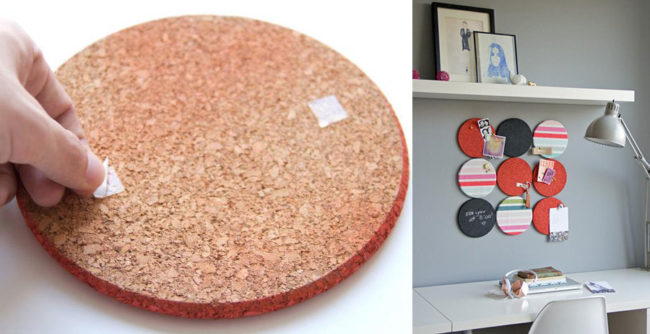 Never settle for subpar furniture ever again.
Which project will you try first?