The fifteenth and final season of American Idol, the wildly popular singing competition series, premiered on January 6, 2016.
The first season aired on Fox on June 11, 2002. Since then, American Idol has changed countless lives and has become one of the most impactful shows on television. It has been said that the success of the show is "unparalleled in broadcasting history." It's easy to believe that, given it has been a cornerstone of American culture for over a decade.
Before you enjoy American Idol: The Farewell Season, though, take some time to look back at these fantastic auditions from the last 14 seasons. Some truly talented people have graced the cramped audition rooms of countless hotels and event centers…and their brilliant first performances need to be heard!
17. Chris Sligh — Season 6
16. Casey Abrams — Season 10
15. Melinda Doolittle — Season 6
14. Katharine McPhee — Season 5
13. Burnell Taylor — Season 12
12. Chris Daughtry — Season 5
11. Chris Medina — Season 9
10. Frenchie Davis — Season 2
9. Taylor Hicks — Season 5
8. Fantasia Barrino (wait until she really belts it out at 2:50) — Season 3
7. Megan Corkrey — Season 8
6. Reed Grimm — Season 11
5. Mandisa — Season 5
4. Adam Lambert — Season 8
3. Carrie Underwood — Season 4
2. Clay Aiken — Season 2
1. Kelly Clarkson — Season 1
Honorable Mention: Sherman Pore — Season 6
Sherman Pore may not have been a normal contestant (or even one that was within the competition's age range), but you'd be hard pressed to find a person that isn't moved by his touching audition.
How many of these amazing performances did you remember?
American Idol airs on Fox on Wednesdays at 8/7c.
It might feel a little different from when the show first aired in 2002, but there are bound to be more incredible moments as the American Idol journey comes to an end.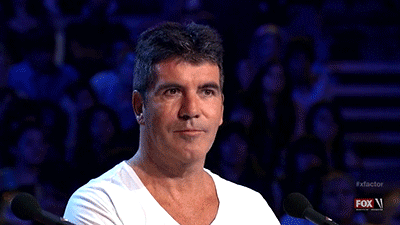 You won't want to miss it.